Kawaii Plushies: What Are They And Why We Love Them So Much?
Kawaii plushies are incredibly popular with little kids and also kawaii fans all over the world. Don't worry if you don't know what 'kawaii' even means – we're here to explain (︶ω︶). Within Japanese culture, the word 'kawaii' refers to a quality of cuteness and can be roughly translated as 'cute', 'adorable', 'lovable'. Kawaii in Japan is part of a great pop culture as it is pop music, you'll be surprised to walk around and find these cute little characters almost everywhere as you can see in the image above.
It is the cultural and aesthetic context of kawaii to Japan that differentiates kawaii from what defines cute in the Western context. Kawaii can refer to not just a cute item or souvenir, but also clothing, food, behavior, appearance, personality and anything related to media and entertainment. The are a wide range of examples of kawaii elements, many of them have made their way to western masses. Such examples could be Pokemon, the popular anime show and games (Pikachu is so kawaii (ノ◕ヮ◕)ノ*:・゚✧), Pusheen, is a popular web series and also a set of stickers for Facebook.
So… What Do We Mean By Kawaii Plushies?
So, with the kawaii part explained, what do we mean by 'plushies'? Plushies are actually a North American word for what is best known in the UK as cuddly or soft toys. It would also include things like the Kawaii dog shibe plush.
We prefer to name it plushies as it sounds more kawaii and mor engaging and modern So when we mix both Japanese Kawaii Culture and plushies we got a whole new line of products made to please a very niche audience (´ω`).
We have long offered children comfort and security in times of stress or tiredness with plushies, However, that doesn't mean it's for kids only. Anyone, anywhere can be delighted by soft things, and what better if it also looks adorable? Even in these days where tablets and smartphones take too much of our daily time, there's still a need for these traditional cuddly toys in anyone's life and bedroom (◕ω◕✿).
Yes. We are very especial for liking this adorkable things (・∀・)人(・∀・)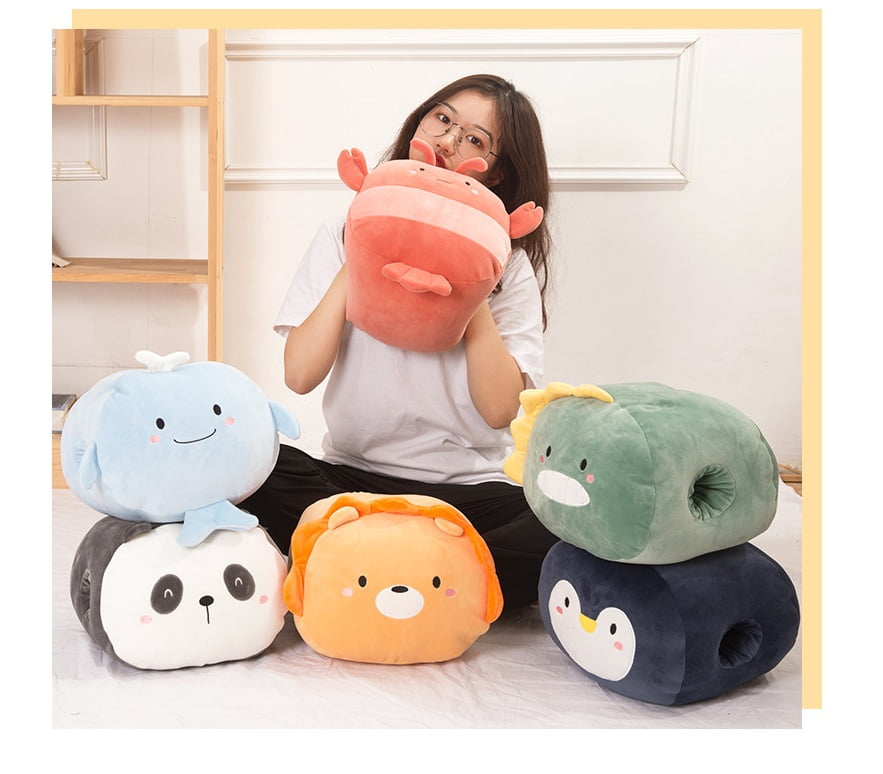 Looking back, the first mass-produced, commercial plushie was the Ithaca Kitty. Its production ran from 1892 until the first World War. This was based on the design of an American cat Caesar Grimalkin. Mr Grimalkin, however, was a bit of a prima donna. He would barely sit still long enough for his owner to develop their plush portrait. That's why they took him into a studio to be filmed instead! The Ithaca Kitty would go onto take America by storm. Meanwhile, in early 20th century Britain, Beatrix Potter's Peter Rabbit character became the first cuddly toy to be patented. Today, cuddly toys are still just as popular as they have ever been; but we've now started to see toys that weren't previously available in Western culture.
Amigurumi and kawaii pillows from Japan, especially kawaii animal plushies, are now thought to be among the most popular plushies.
What Makes A Stuffed Bear Or A Kawaii Cat Plushie So Special?
As outlined above, there's more to cuddly toys than just acting as protectors and comforters to children and young ladies in any time.
Psychological studies have found that upwards 70% of children become emotionally attached to their cuddly toys, as they believe these inanimate objects possess a sort of life-force or soul. It's interesting that researchers found. So essentially, a plushie can act as a replacement for the comfort offered by a pet companion; and they act as lovely friends to children too. Kawaii plushies are especially great for this reason.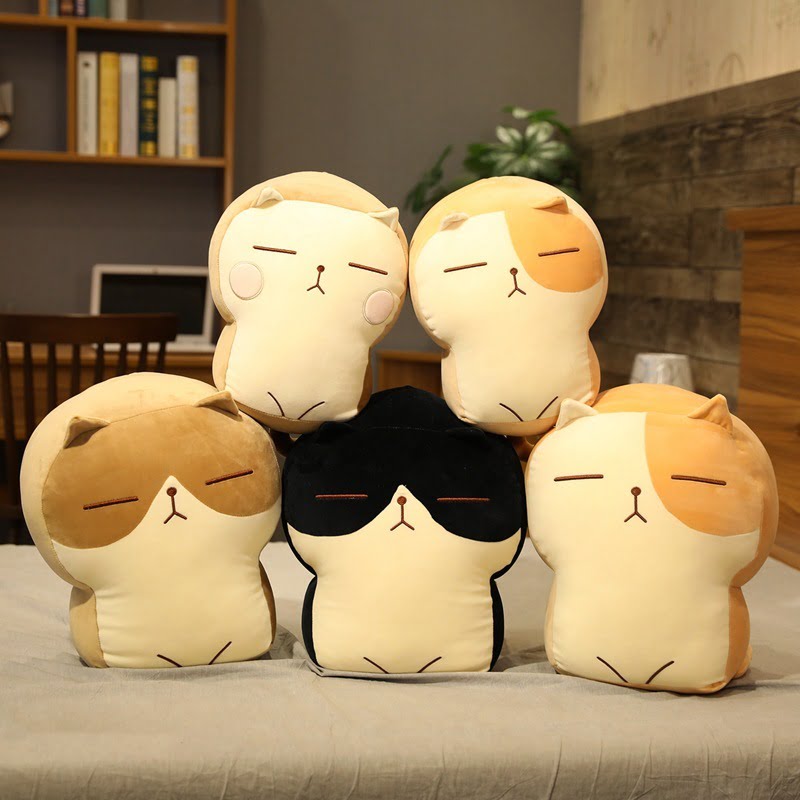 Not only are they snuggly and incredibly cute, they are made with the softest of fibres too. However, despite kawaii becoming so popular in cuddly toy form over the past few years, it can still be difficult to find a good shop selling kawaii plush toys. As safety standards differ from country to country, it's vital to ensure that the ones you buy comply with your country's regulations. But don't worry: we're here to point you in the right direction. At Kawaii Sale, we specialise in selling kawaii toys that are a far cry from the modern gadgets of today. Among our collection of kawaii plushies, you will find kawaii keychains and utilities as hand warmers and more!
Get Lovely Kawaii Plushies At Kawaii Sale Today!
When we discovered the quality of kawaii, we were smitten by its cuteness. From that point on, we felt a desire to introduce kawaii items– such as kawaii plushies, necklaces, rugs, cushions and more – to everyone in the world. Oh, and we've found that those big anime fans (like us) love them too! To see our full range of kawaii products, just visit us at kawaiisale.com. If you'd like to chat about any of our products, we're happy to help. You can contact us or e-mail us at [email protected].