We have a customer review. Someone bought this super cute plush and their are really happy they wanted to share it with us. Check it out:
---
"Today, is special, we ordered a super cute plushie from KawaiiSale a week ago and it's finally here! And nothing more than the SUPER FAT SHIBE PLUSHIE.
"So what is the fat super shibe plushie?. Well, it's a fat shibe of course and also a pill-shaped plushie that is so funny that is adorable. Look at its cute little face.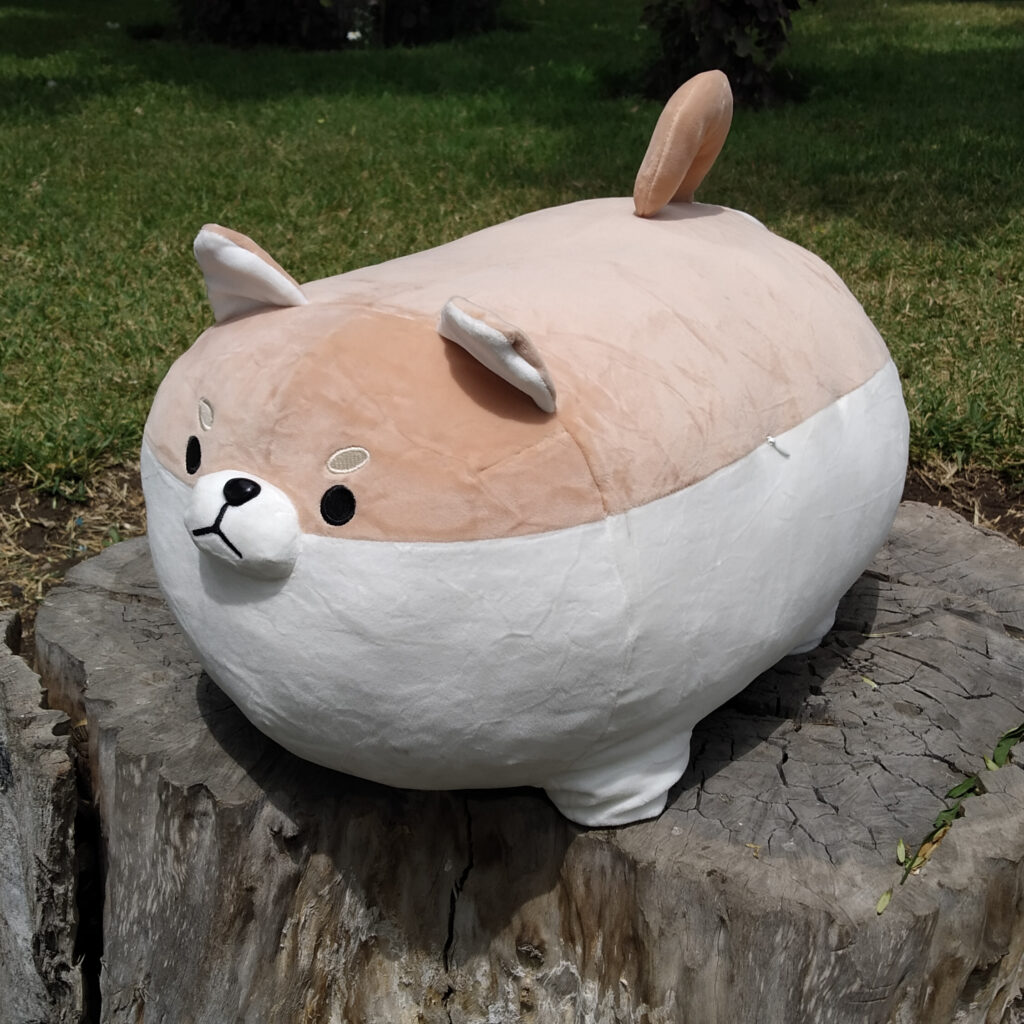 "Me and my sister were atonishied the first time we saw it on Instagram. We didn't know we needed this thing in our life so much before. It was destiny. So we ordered as soon as humanely posible. With my credit card of course. 🙄
"The checkout process was easy and fast and we didn't need to contact customer support. We waited patiently. We thought at first, it will be at least a month before we could see our fat shibe but BOY we were wrong. It came in just six days, even during in lockdown. So fast!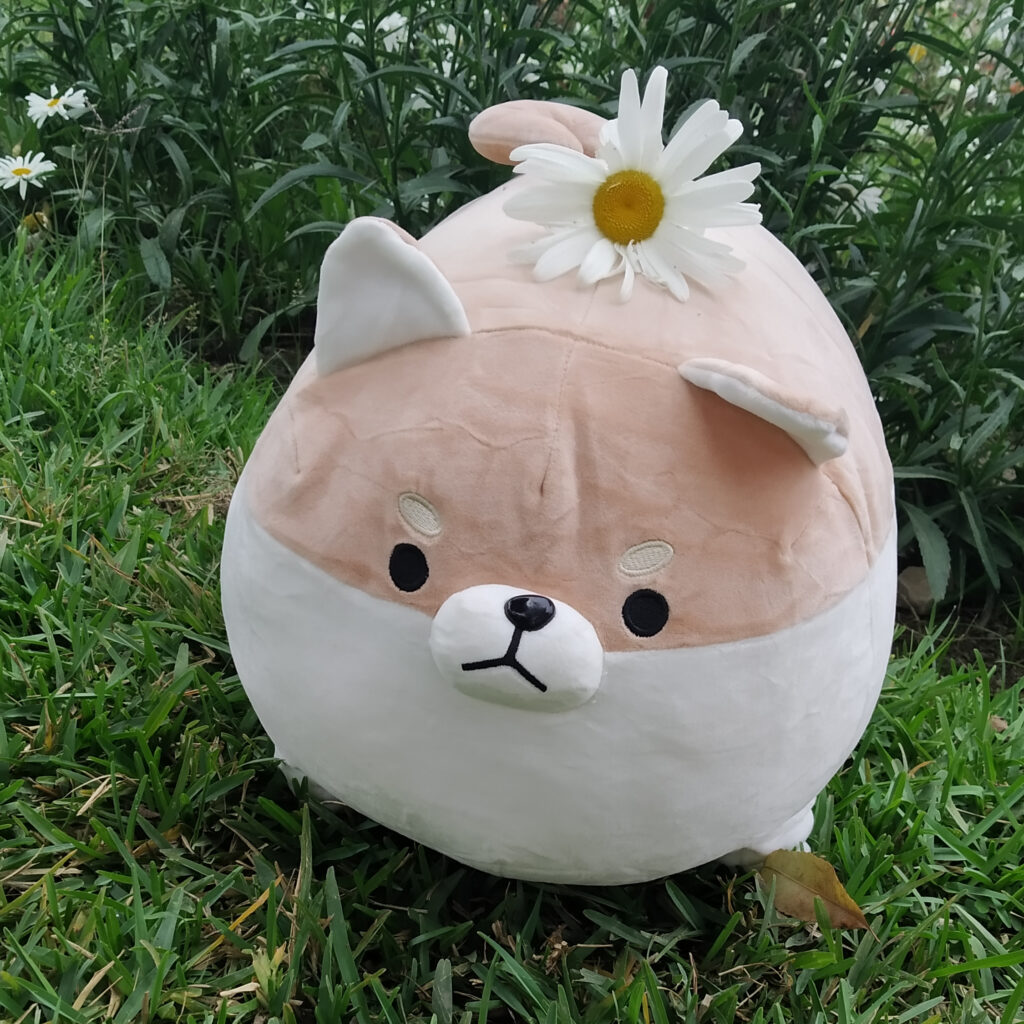 "When it arrived, we wasted no time and opened our package right away. It came squished (LOL) but it got full and round as soon as it was laid free from his shipping cell. Our life are certainly not the same since that moment.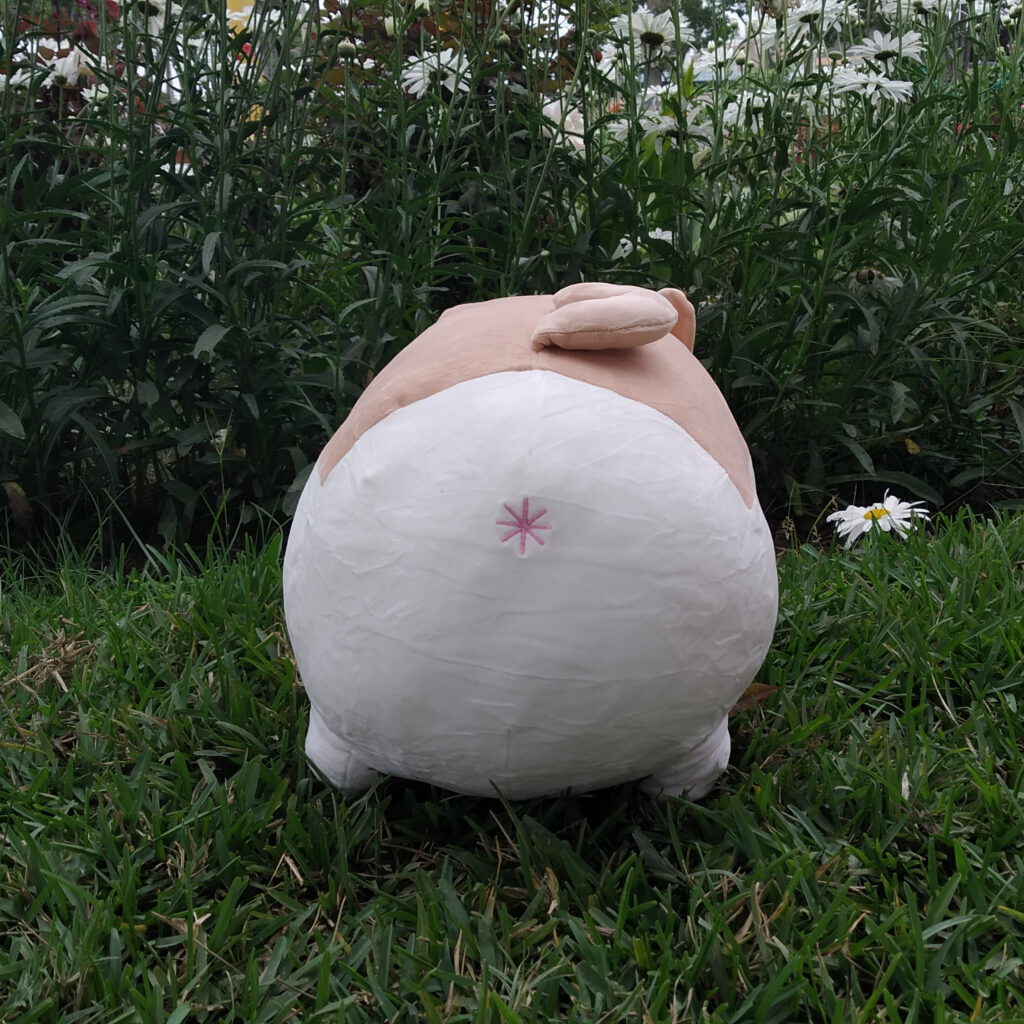 "I'm exxagerating but that plushie changed our lives (at least for that day). It is so soft it feels like an actual cloud (NO KIDDING), it's incredibly soft that I almost felt asleep while touching it. My little sister loved it so much that she sleeps with it everyday now. She found a new companion for life.
"We bringed it to the park and shot some pictures, it was a fun day. It got a little dirty but whatever, it's easily washable, the cover can be taken away and the filler can rest behind while we wash it. So convenient!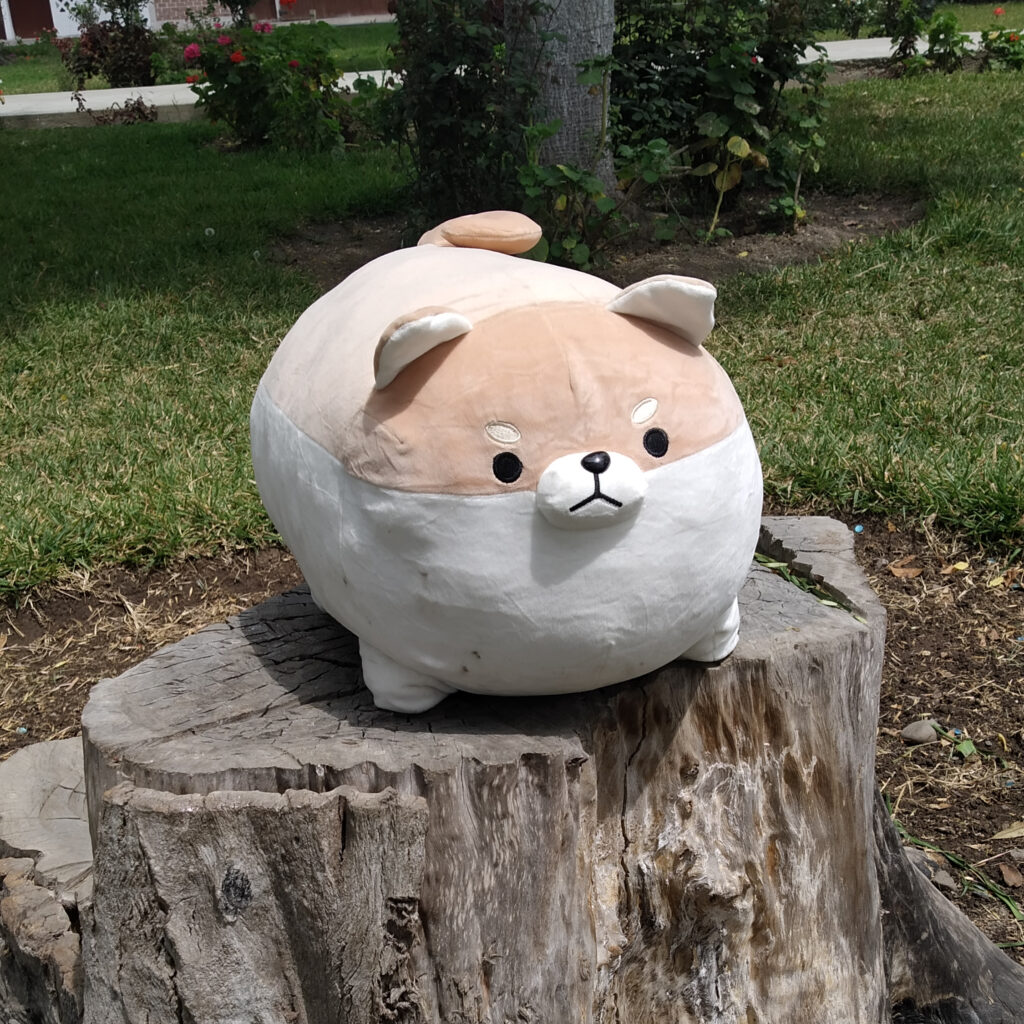 "So what's so special about this plushie? Well, nothing much really, it's just a plushie, but for us it really is special. We love Shiba Inus, the Japanese dogs, we are so in love with them!
"Sadly, we can't really have our own since we don't have the available space in our house or the money to have one. So we opted for a plushie, but we don't really regret it, it's probably even better than an actual one (just kidding… unless😳).
"We named our new shibe plush Robert. Don't ask me why, he just looks like a Robert, a bit angry and bit chubby. Robert yes. He is probably the best 30$ I spent on something other than videogames. He likes to lay around all day and eat a lot of chips, he also likes nature, yoga and reads manga at home.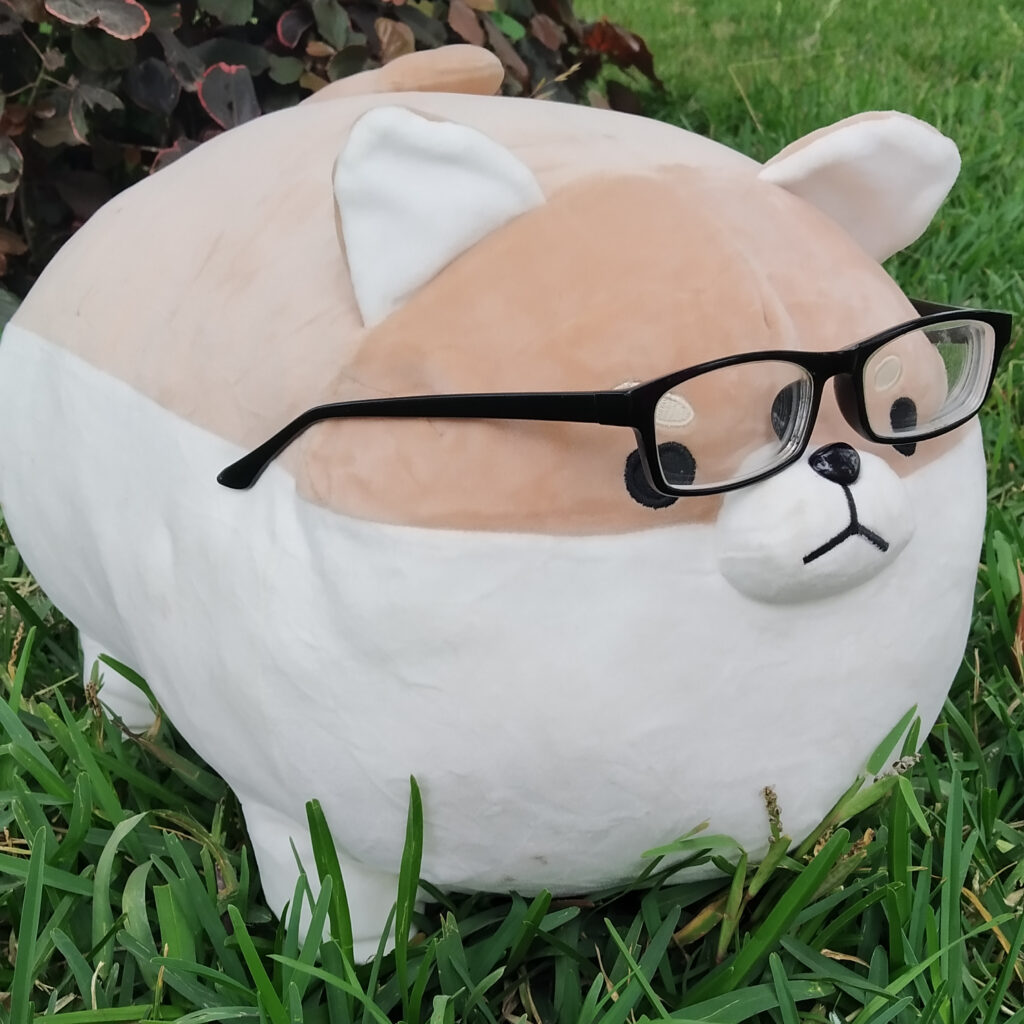 "We want to thank KawaiiSale for bringing Robert to us, the service was excellent and the quality of the plushie is outstanding. The prices are also reasonable, some of them are also very cheap lol I will definitely buy more."
---
If you love kawaii things animal you'll love our collections of Kawaii Plushies!