Description
The Long Cat Duo is Here! (☆ω☆)
Having your very own long cat is now a reality! (・`ω´・)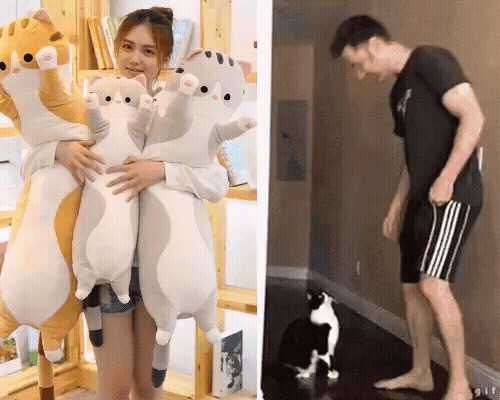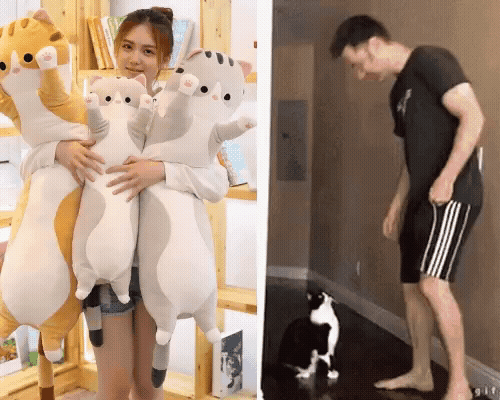 That's right, Apricot The cat enlarged with Pickles The Gray cat so you will be able to hug them with all your body length (^• ω •^)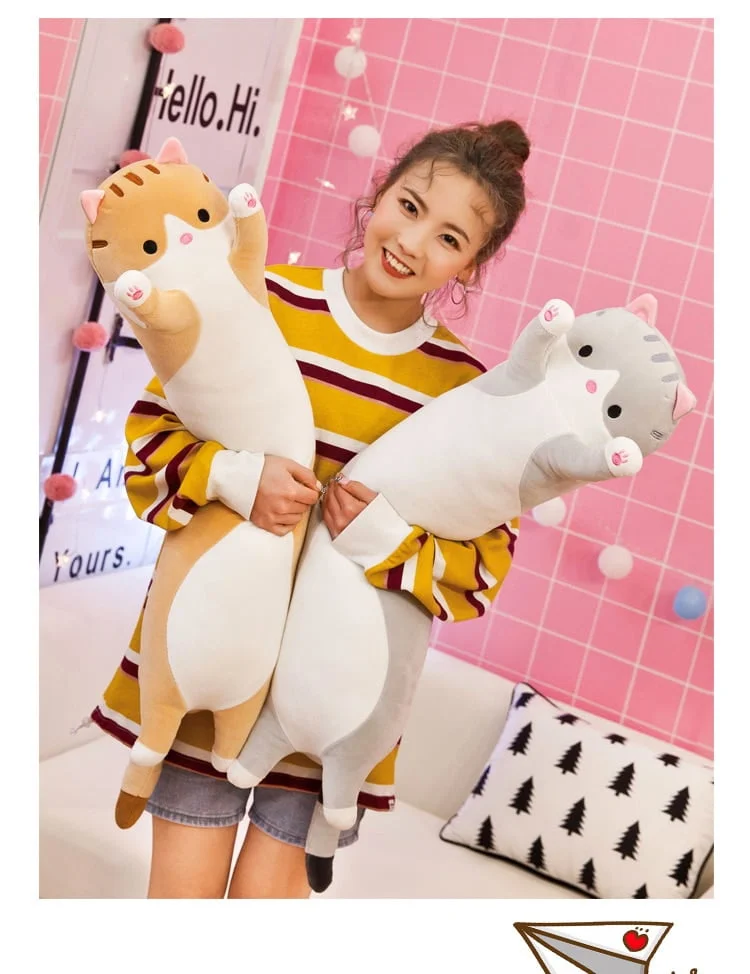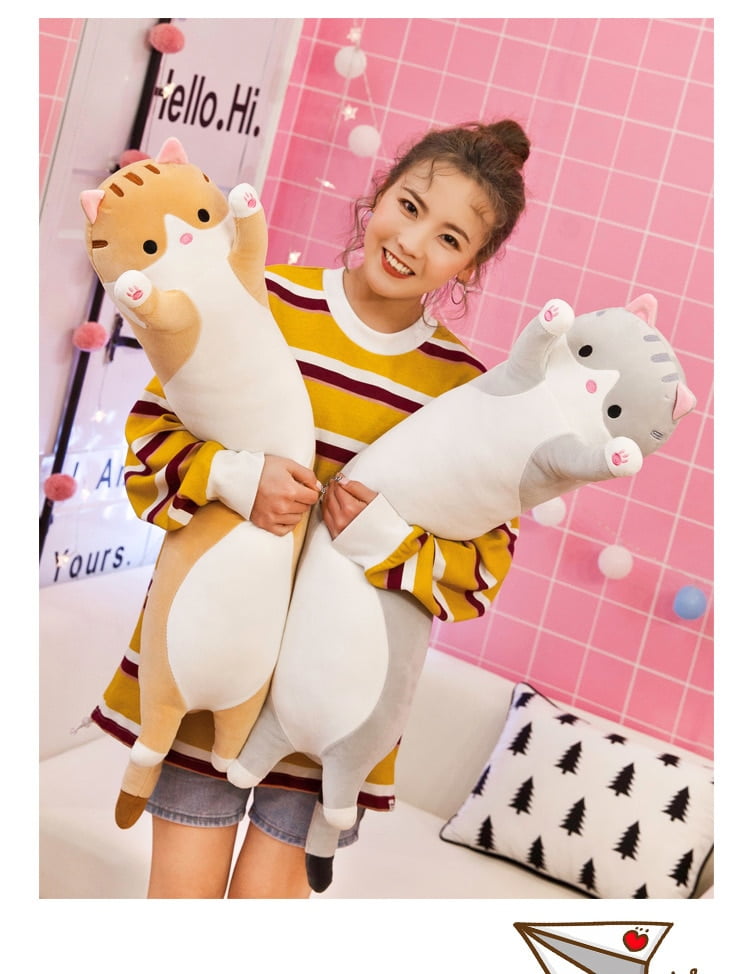 Hey, there Neko fans ´ ▽ ` )ノ
We at KawaiiSale are in love with kitty cattos. (=`ω´=) That's why we are very eager to present this limited edition Kawaii Long Cat Plushies╰(*´w`*)╯for your cuddling and hugging needs!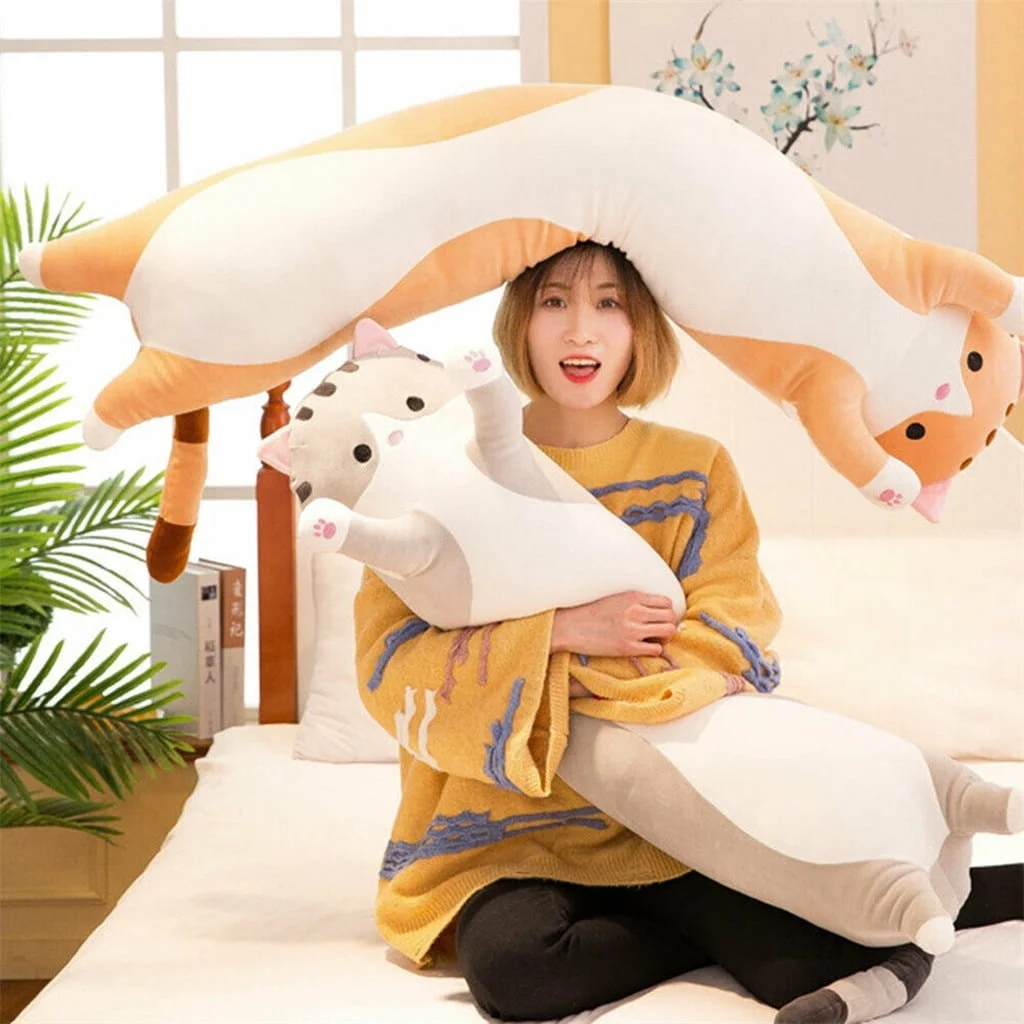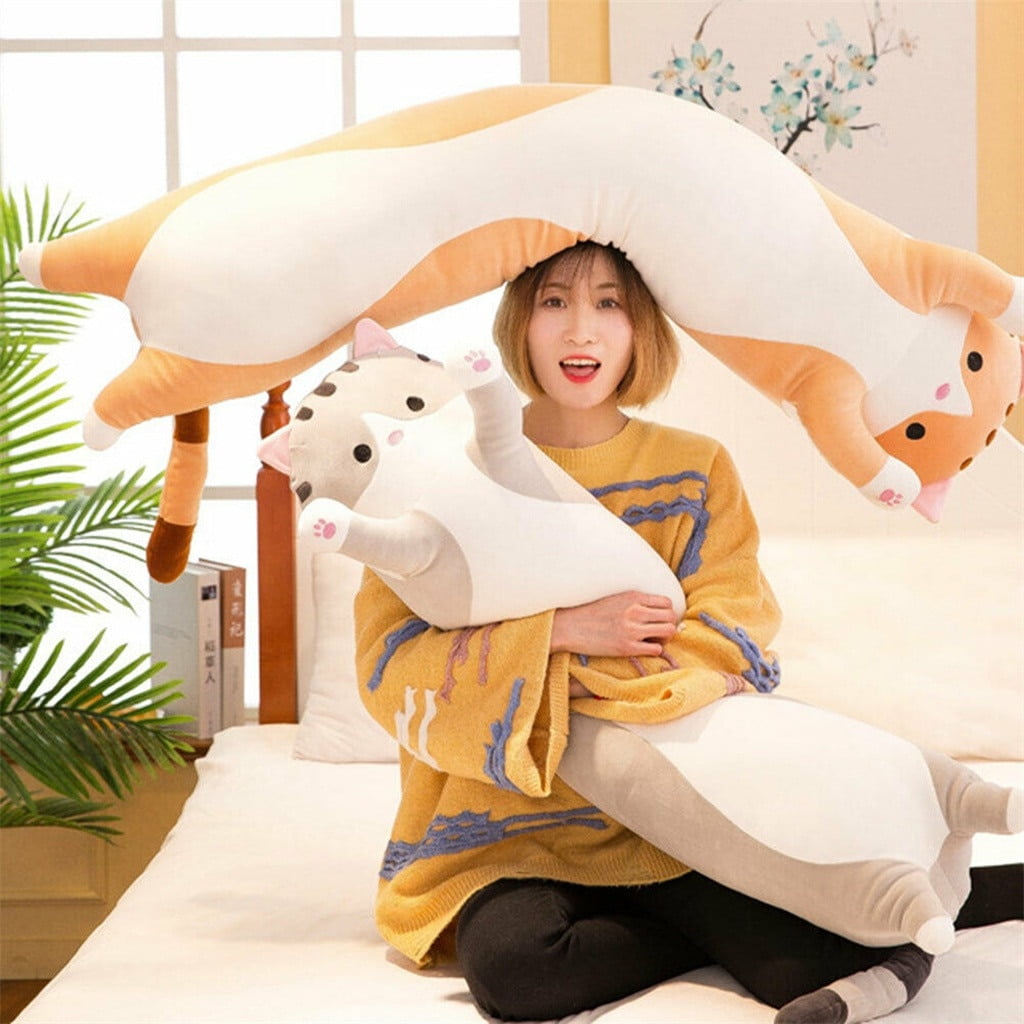 Features:
✨ Made of 100% high-quality materials.
😺 Filled with the spongiest fluff.
💖 Helps with stress problems with its unbelievably soft material.
💡 Multifuncional. Can be used as a pillow or as a plush toy. Either way, they are the best!
🥰 Allergy-free and asthma friendly.
🤝 Free risk purchase. All of our products are covered by our buyer protection policy.
😊 Exquisite workmanship, long service life. Made with love. 💗
The perfect gift for your loved ones!
Our Plushie collection makes for the perfect gift for any special occasion you can think of! 🥰🎁 You will love seeing your recipient enjoying their new plushies in excitement when they receive them, so leave an everlasting smile on your loved ones by surprising them with a super special and kawaii gift today. 💖(ɔˆз(ˆ⌣ˆc)
No one wants to procrastinate. It just happens…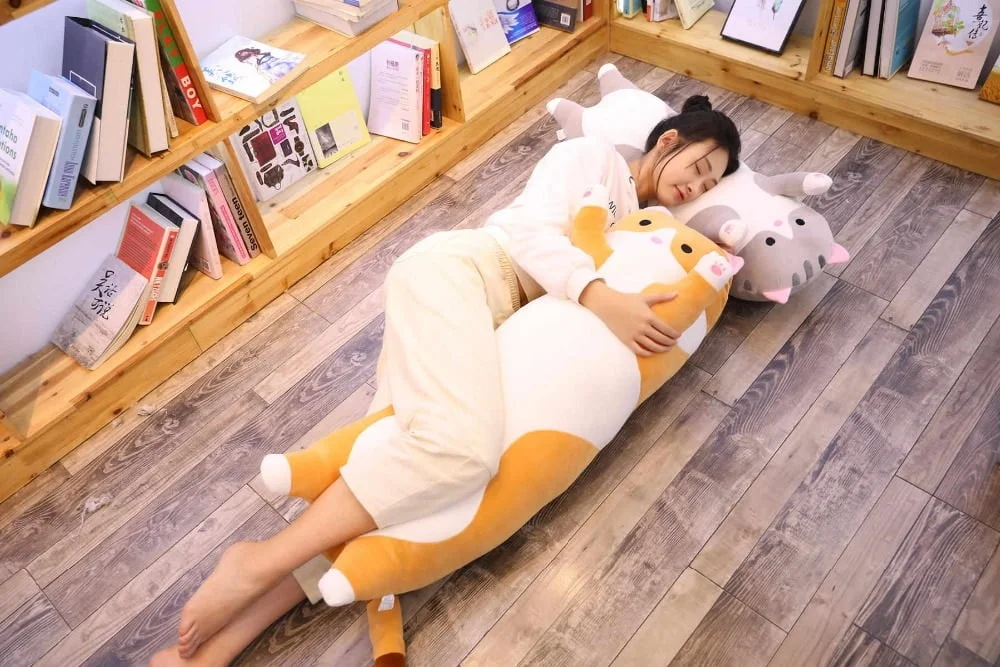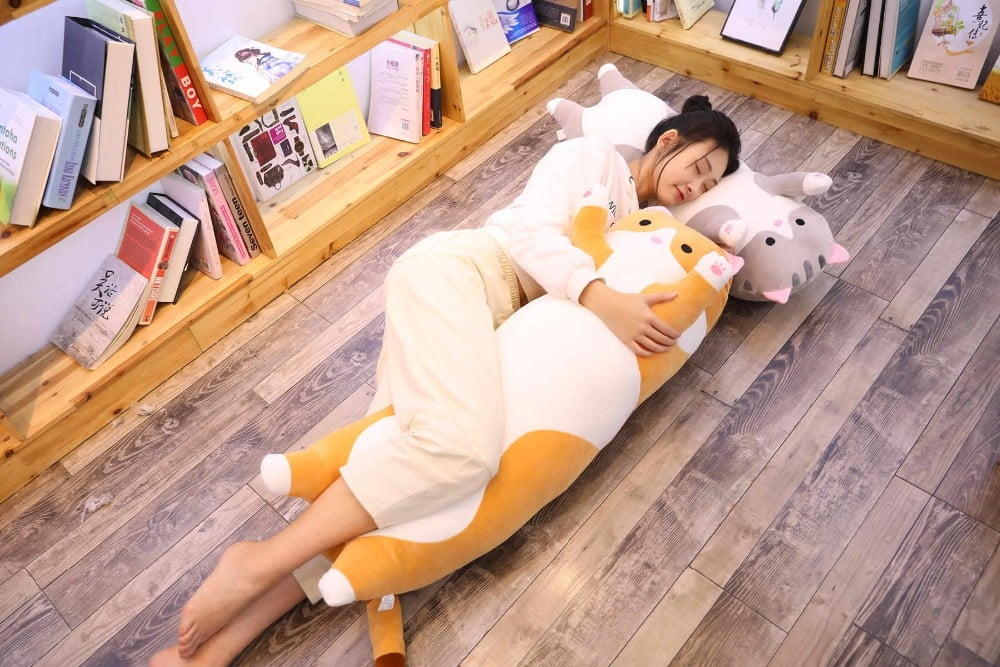 Either way, we understand it is never good to be in a situation where you are rushing last minute to buy a gift for that birthday party, anniversary, Christmas, wedding, graduation, etc. We know, we have been there, and we also know how frustrating it can get! We present you with a solution for your fluffy dilemma.
KawaiiSale plushies can be a great gift for almost anyone for two major reasons: Their cuteness and their size. Commonly given to significant others, our Kawaii plushies are a gift like no other around, with their distinctive look and a unique idea behind them, your recipient will definitely love this gift! (´,,•ω•,,)♡
PLUSHIE SIZES:
Measurements may be off by 1-3cm due to the nature of how PP cotton expands and compresses.