Description
Embark on a fancy ocean adventure with our Kawaii Whale Plushies, where imagination meets cuddly companionship. Dive into a world of joy and comfort with our enchanting whales, available in two delightful colors: majestic black and serene blue.
Meet Bubbles, the charming black whale with a heart full of mysteries. With a height range of 50 cm to an impressive 150 cm, Bubbles is ready to become your loyal friend in any size you choose. Crafted with utmost care and attention to detail, Bubbles is made of high-quality materials, including plush lint and soft PP cotton filling, ensuring a plushie that is huggable, snuggly, and oh-so-comforting.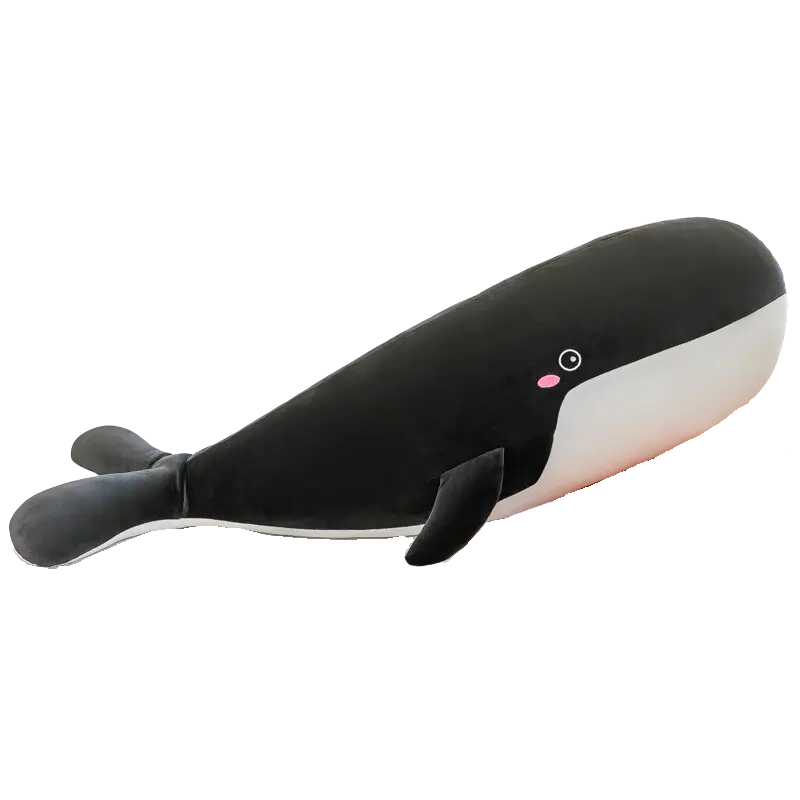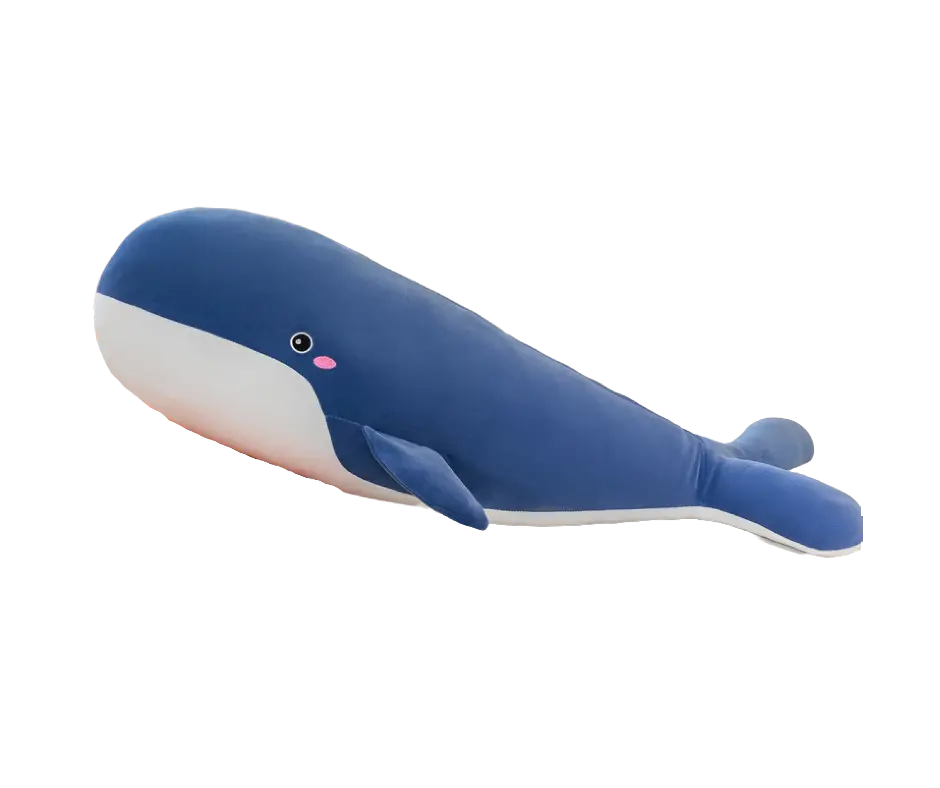 Venture further into the depths of imagination with Luna, the captivating blue whale. Like a gentle giant of the sea, Luna comes in the same height options as Bubbles, offering you a variety of sizes to choose from. Created with love and designed for maximum cuddliness, Luna is an ocean friend that will warm your heart and bring a smile to your face.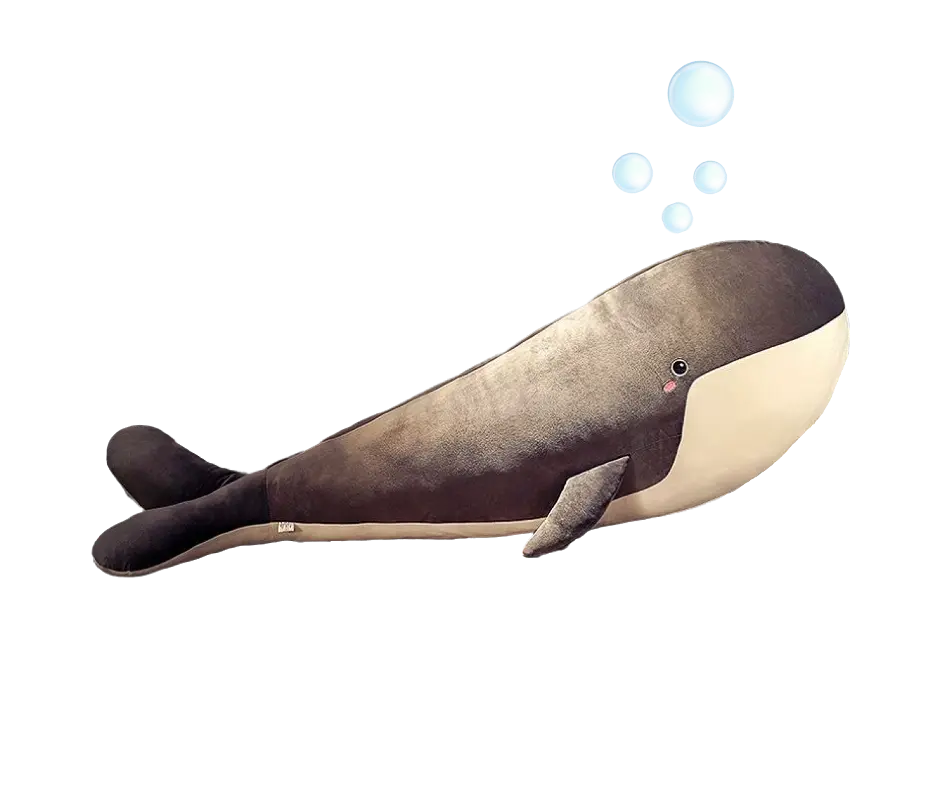 Bubbles, the black whale with an air of mystery, and Luna, the serene blue whale, are oceanic friends that capture hearts with their enchanting presence. Join them on imaginative undersea journeys, where friendships blossom and tales of wonder unfold. Let Bubbles and Luna become part of your story, bringing joy, comfort, and endless smiles to your life.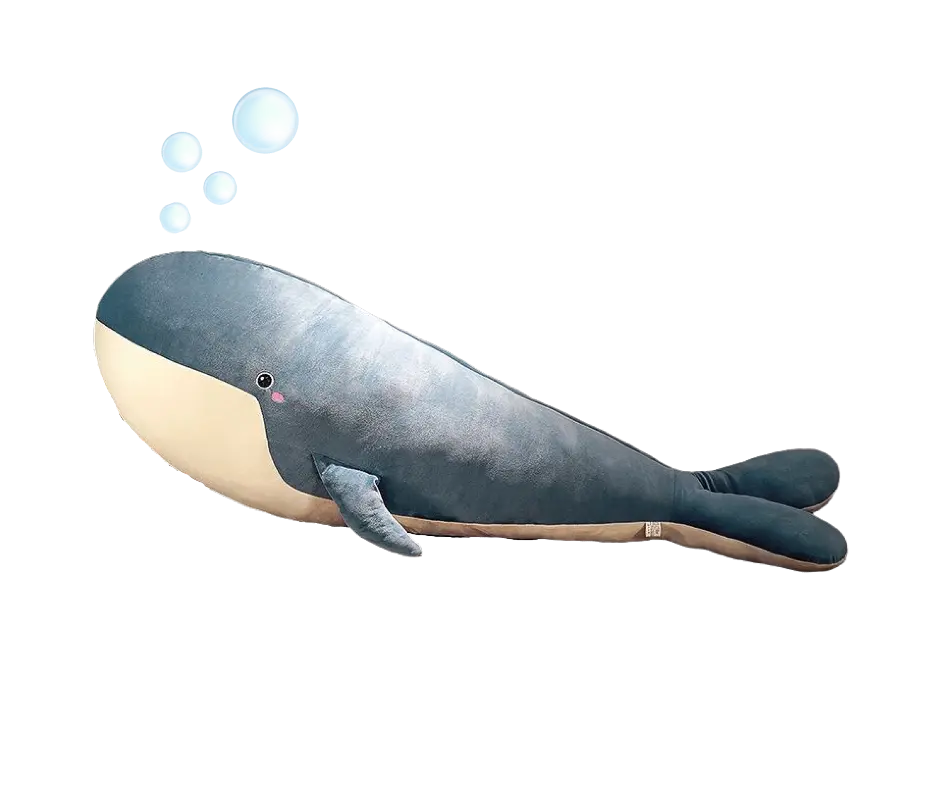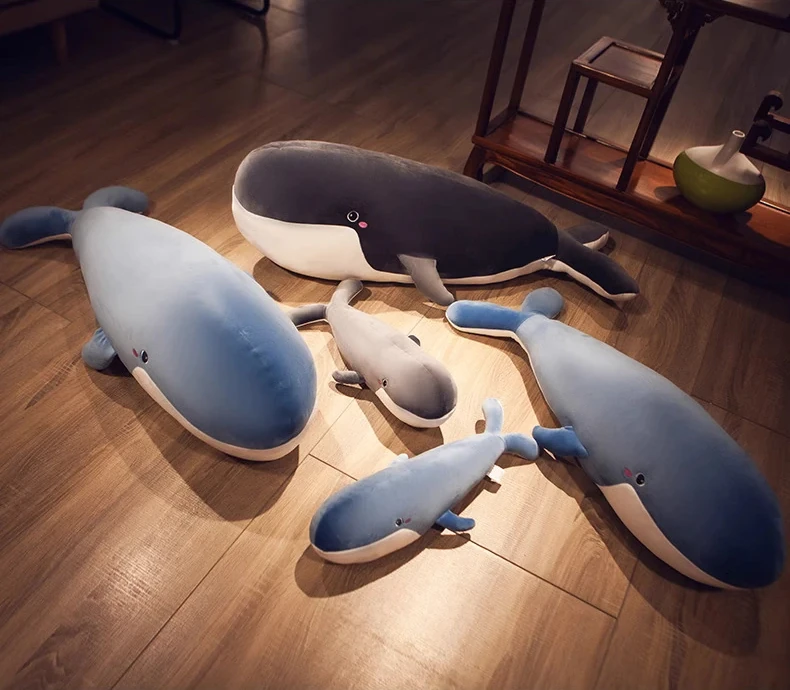 Top of the line. Bottom of the ocean.
These adorable whale plushies belong to the Cats Love brand, renowned for its exceptional quality and craftsmanship. Whether you choose Bubbles or Luna, you can trust that you're receiving a plushie that is made to delight and endure, providing endless hours of snuggling, imaginative play, and comforting companionship.
For anyone wishing a wavy hug
Perfect for all ages, these whale plushies are classified as plush dolls suitable for children 14 years and older. However, their irresistible charm transcends age, making them a cherished gift for anyone who appreciates the magic of the ocean and the joy of plush companions.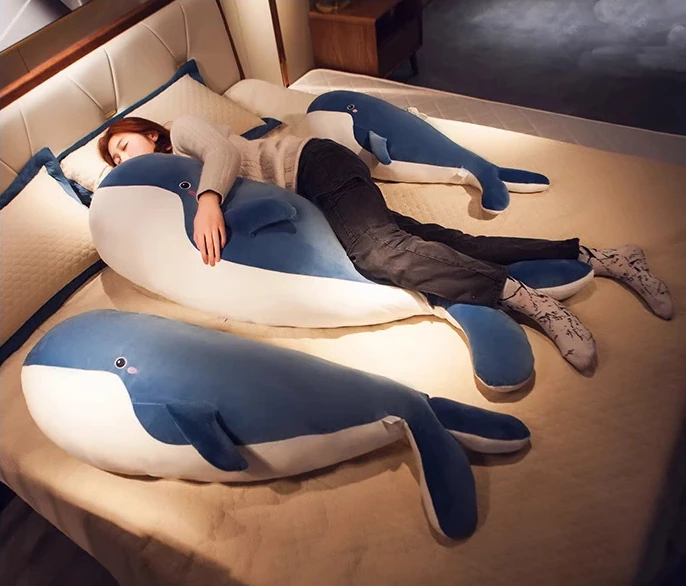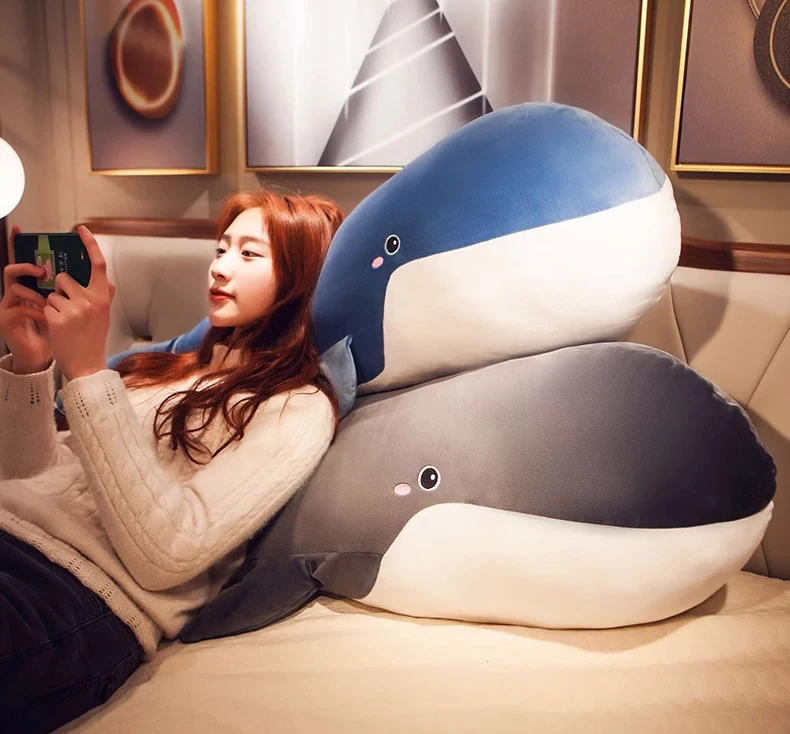 Your whale, your choice
Choose your favorite color and size from the options of black or blue, ranging from 50 cm to an impressive 150 cm. Each plushie is meticulously crafted, ensuring a soft, cuddly, and lovable companion that will make every day feel like an oceanic celebration.
Let the narrative of Bubbles and Luna unfold as you create your own imaginative stories of undersea adventures, friendship, and exploration. Whether they're journeying through vast ocean realms or simply providing comfort during quiet moments, Bubbles and Luna will capture your heart and inspire endless smiles.