Description
Made with love
Introducing our Hand-Knitted Crochet Handbag, a delightful accessory that combines style, functionality, and dedicated craftsmanship. Designed with love and attention to detail, this bag showcases the artistry of hand-knitted crochet, making it a unique and eye-catching addition to your collection.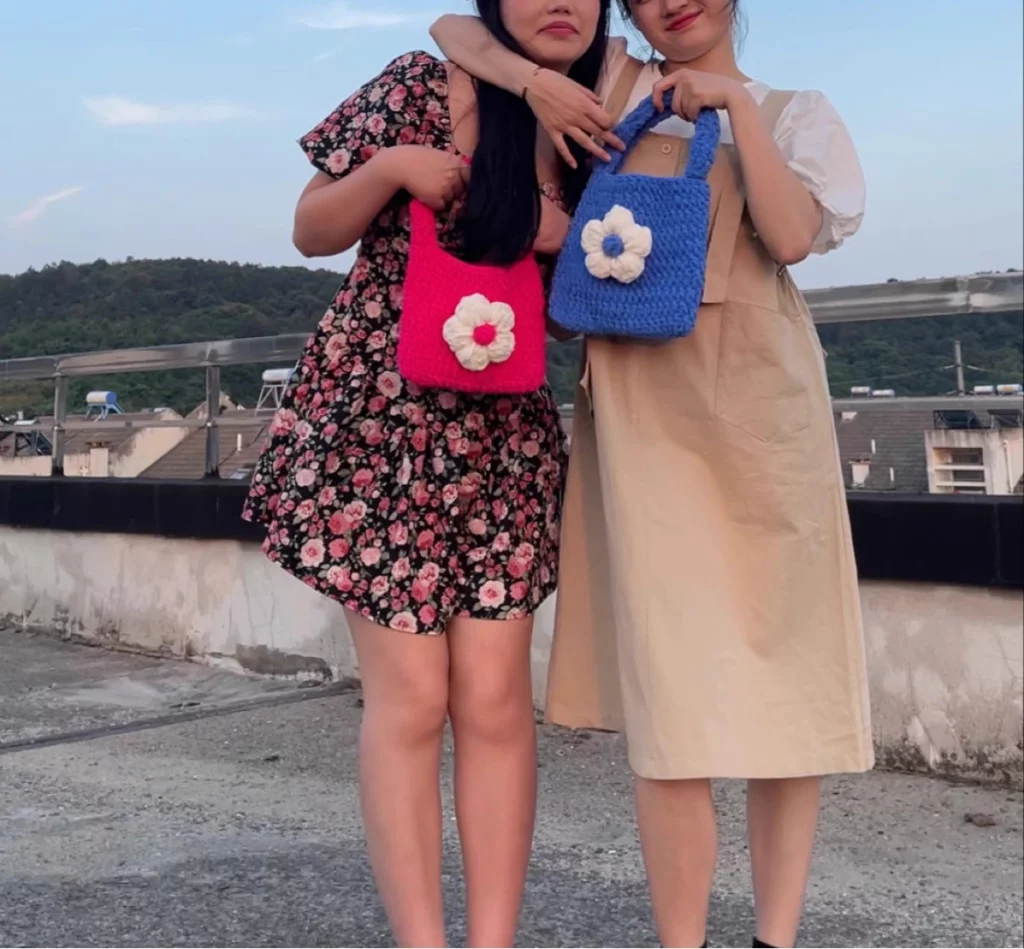 Steal the look
Crafted with care, this tote bag features a simple yet cute design that highlights the beauty of crochet. Its roomy interior provides ample room to carry your essentials, making it ideal for daily outings, every day strolls, or cute photo shots! The durable construction ensures that your belongings stay secure while adding a touch of handmade charm to your outfit.
Keep it cute and simple
The focal point of this exquisite bag is the puffy flower that adorns its center. Hand-knitted with precision and artistry, the flower adds a whimsical and feminine touch to the overall design. But it's not just about aesthetics; this tote bag is designed for practicality too. The handle provide a comfortable grip, allowing you to carry your belongings with ease. The generous size accommodates your essentials, like small books, a wallet, a cellphone, makeup and all the stuff a girl needs. The open-top design ensures convenient access to your items while keeping them secure.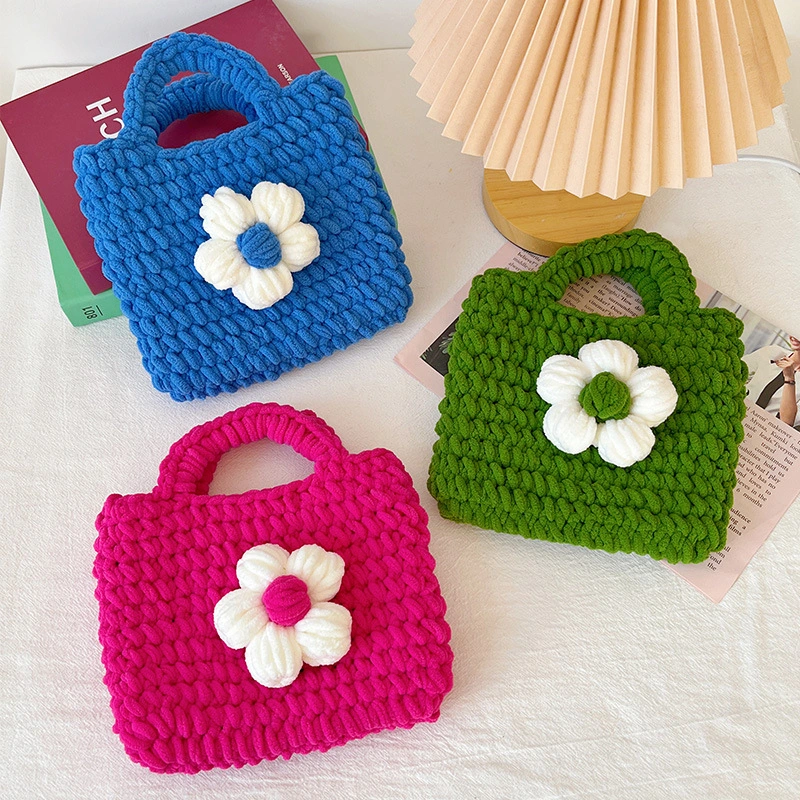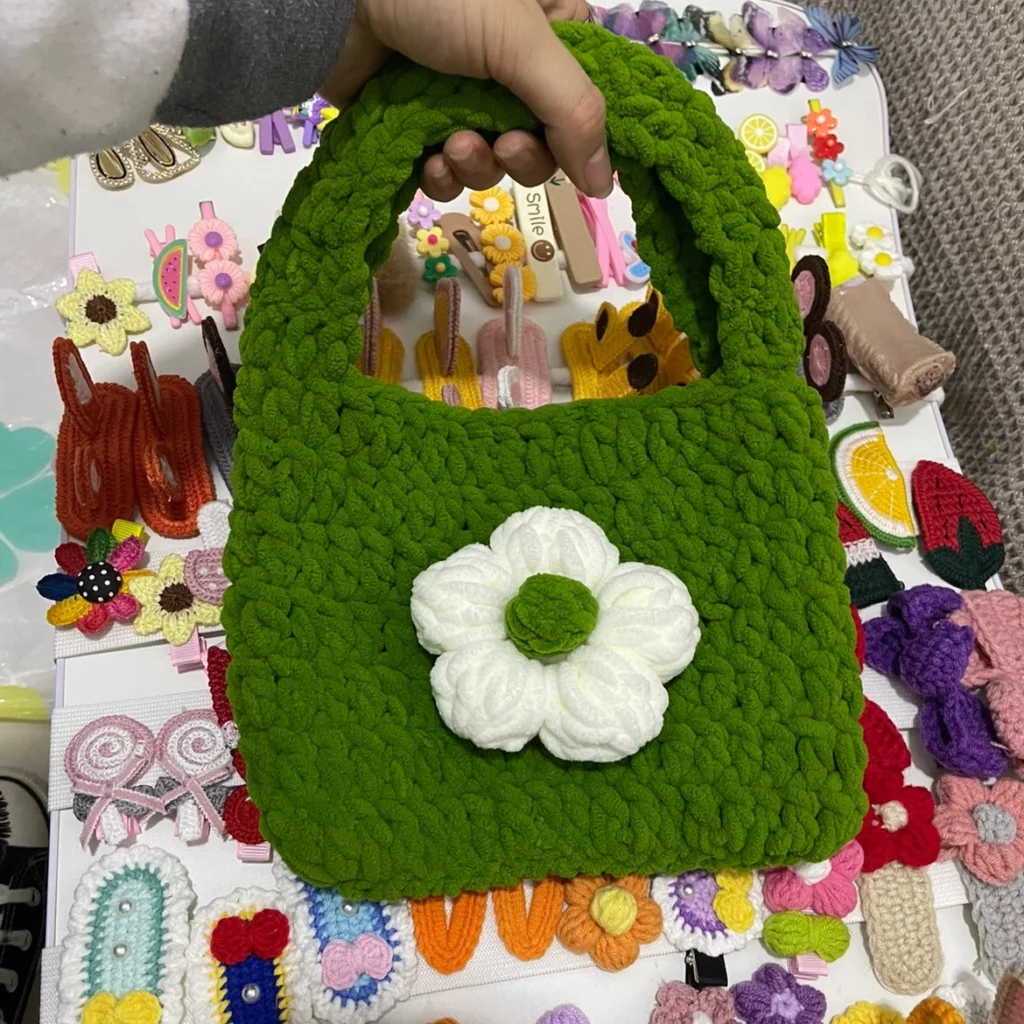 For the love of the art.
The Hand-Knitted Crochet Handbag is more than just a fashion accessory; it's a testament to the time-honored craft of crochet. Every stitch is a labor of love, reflecting the skill and dedication of the artisans who create these unique pieces. Each bag is meticulously hand-knitted, ensuring exceptional quality and attention to detail.
Embrace the charm and versatility of our Hand-Knitted Crochet Tote Bag, the perfect companion for your everyday adventures. Whether you're strolling through the farmers' market, enjoying a picnic in the park, or simply running errands, this bag is a stylish and functional choice. Carry it with confidence, knowing that you're showcasing a piece of artistry and supporting the craft of hand-knitted crochet. \(★ω★)/