Description
Bring a cat to life
Unleash your creativity and embark on a delightful crafting journey with our Cute Little Cat Crochet Material Bag. This specially curated package provides all the essential materials you need to create your own cute and cuddly cats or indulge in the art of yarn crochet. Please note that this is a material package, not a finished product, allowing you to infuse your personal touch and create unique feline companions.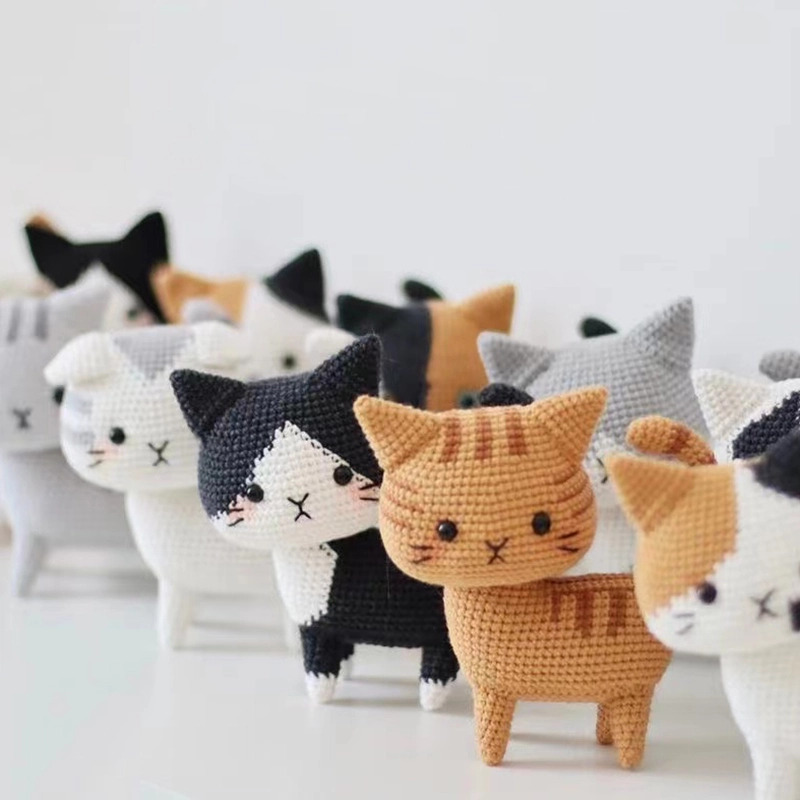 All included
The package includes carefully selected wool materials, ensuring the finest quality for your crafting endeavors. It features Xuefeier's four-strand cute doll wool, renowned for its softness and vibrant colors, as well as five-strand Niunai cotton thread, known for its durability and smooth texture. To add that extra touch of personality, the bag also contains accessories such as screw eyes and buttons and pearl cotton filling, so you can achieve a plump and snuggly texture, making your cats all the more delightful to hold and cherish. These delightful additions allow you to bring your furry friends to life.
Step by step
Crafting can be a joyful and fulfilling experience, and our material bag aims to make it even more enjoyable. The package includes a color printing paper illustration of instructions, guiding you step by step through the process of creating your own cute cats. Follow along with ease and watch as your creations come to life under your skillful hands.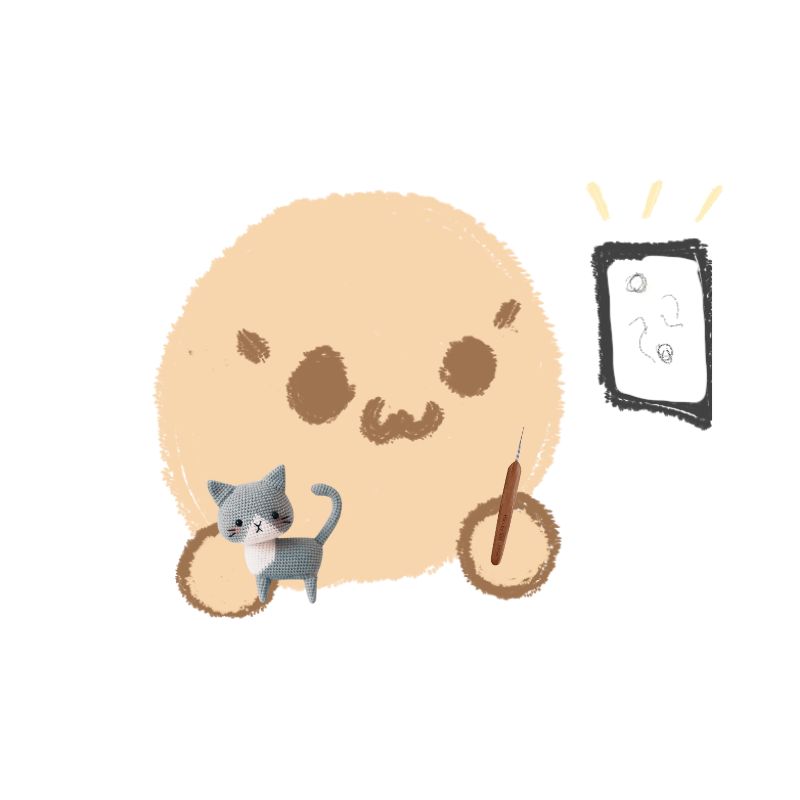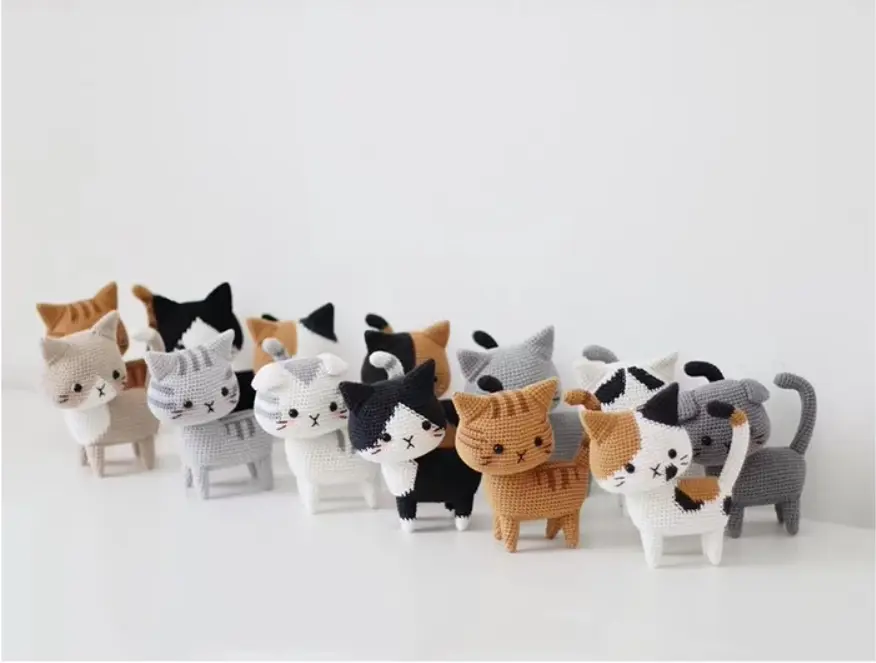 For anyone's taste
Indulge in a vibrant array of colors with the Cute Cat Crafting Material Bag. The wool materials and cotton threads are available in an array of hues, including ginger yellow, gray, black, color, white, dark gray, and white color. Mix and match the colors to create your preferred palette, allowing your imagination to run wild and bring forth a variety of charming cats.
Let your creative side afloat with our Cute Cat Crafting Material Bag. Whether you're a seasoned crafter or just starting out, this package provides everything you need to bring your adorable feline friends to life. Let your imagination soar, and enjoy the satisfaction of creating something truly special with your own hands. \(٥⁀▽⁀ )/