Description
Explore the realm of cosmic comfort with our Kawaii Mini Spaceship Humidifier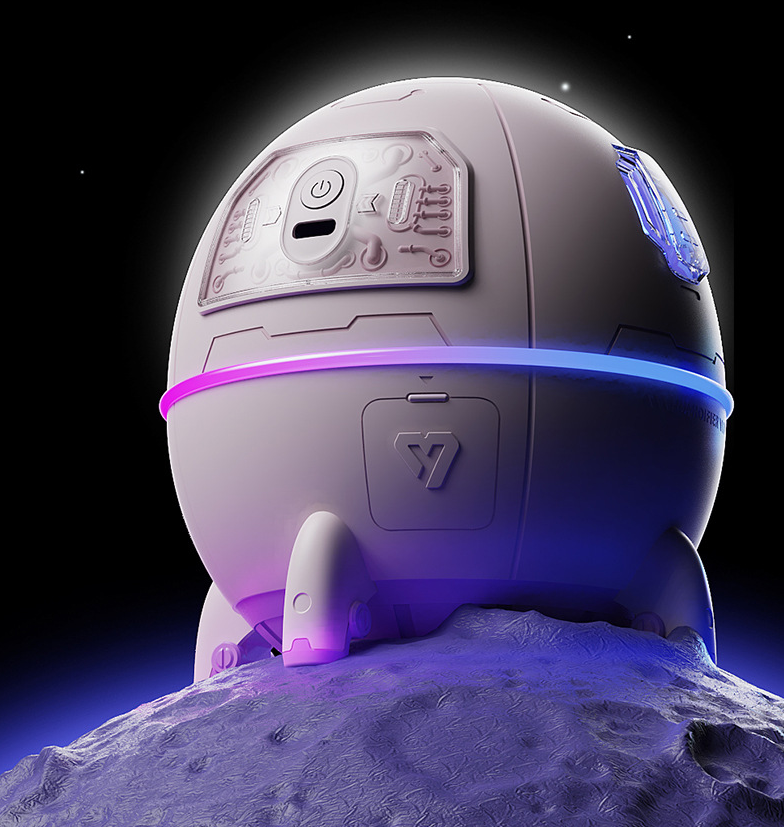 Ready to take off
Designed in the shape of a futuristic spaceship, this remarkable device combines functionality, aesthetics, and a touch of whimsy to enhance your living space. With its captivating RGB lights and a charming little astronaut companion, it creates an atmosphere of tranquility and wonder while providing the benefits of aromatherapy and humidification.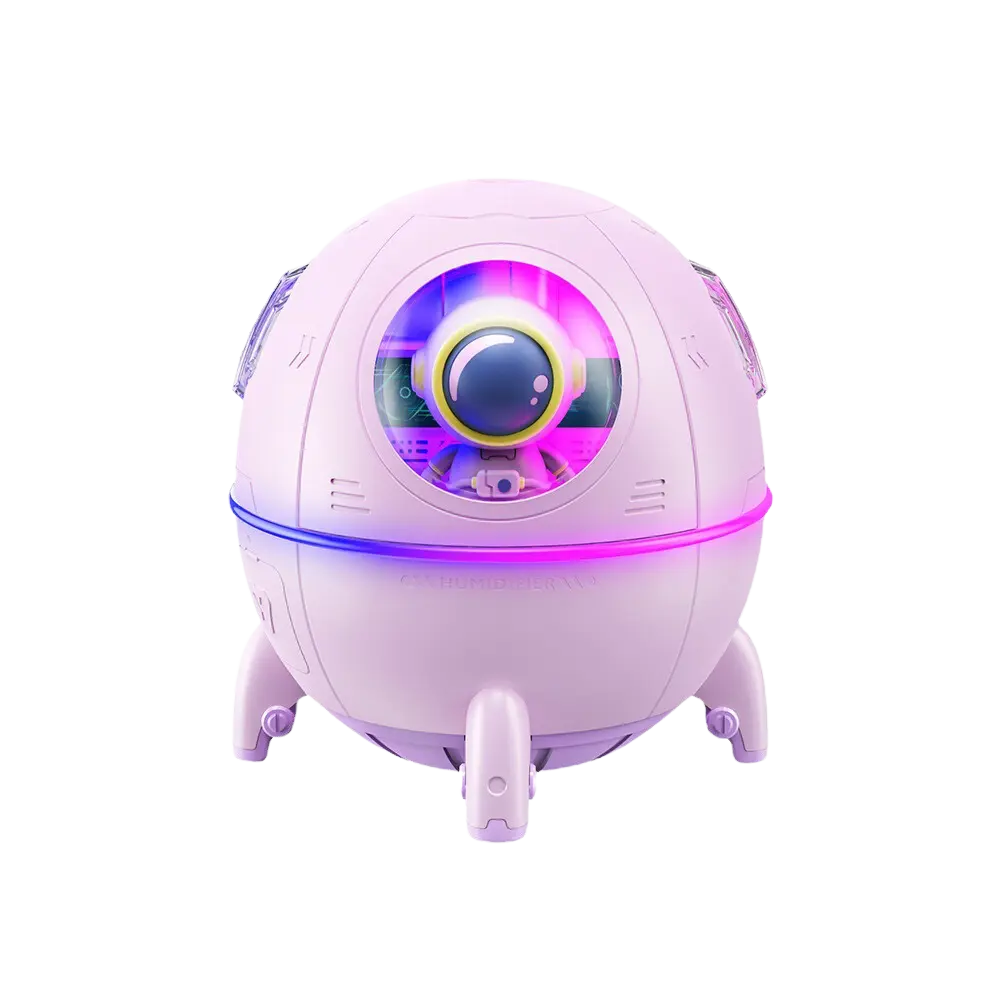 Out of earth technology
The Spaceship Electric Humidifier is engineered to cover an area of 31-40 square meters, making it suitable for bedrooms, living rooms, offices, and more. It efficiently adds moisture to the air, combating dryness and creating a more comfortable environment for you to breathe and relax in. The one fog outlet disperses a refreshing mist that can alleviate dry skin, reduce allergies, and enhance overall well-being.
Quite and practical
Operating on a mechanical system, this humidifier is easy to use and requires no complex setup. Simply connect it to a power supply using the provided USB cable, and it's ready to create an atmosphere of cosmic comfort. With noise levels ranging from 36 to 45 decibels, it operates quietly, ensuring a peaceful ambiance for relaxation, work, or sleep.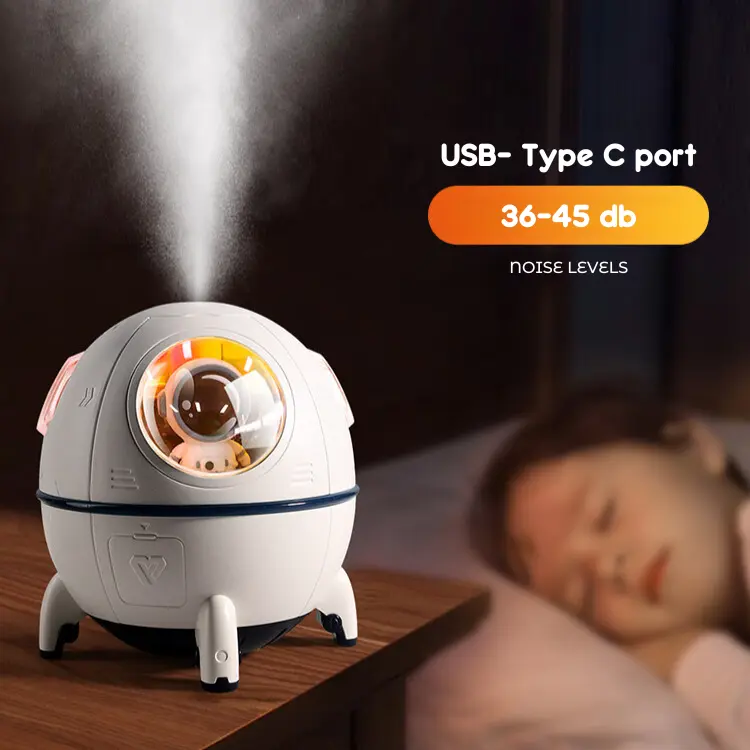 Feast your eyes
The Spaceship Electric Humidifier is not just a practical device but also a stunning visual accent. The RGB lights can be adjusted to create an enchanting light show, adding a touch of magic to your space. Immerse yourself in a mesmerizing display of colors that can be tailored to suit your mood or used as a gentle nightlight for a soothing sleep environment.
A new good friend
Accompanying this cute device is a little astronaut, complete with a big head and an adorable spacesuit. This chibi companion adds a delightful touch of whimsy and kawaiiness. Watch as the astronaut pops out of the spaceship, capturing hearts and sparking the imagination of children and adults alike.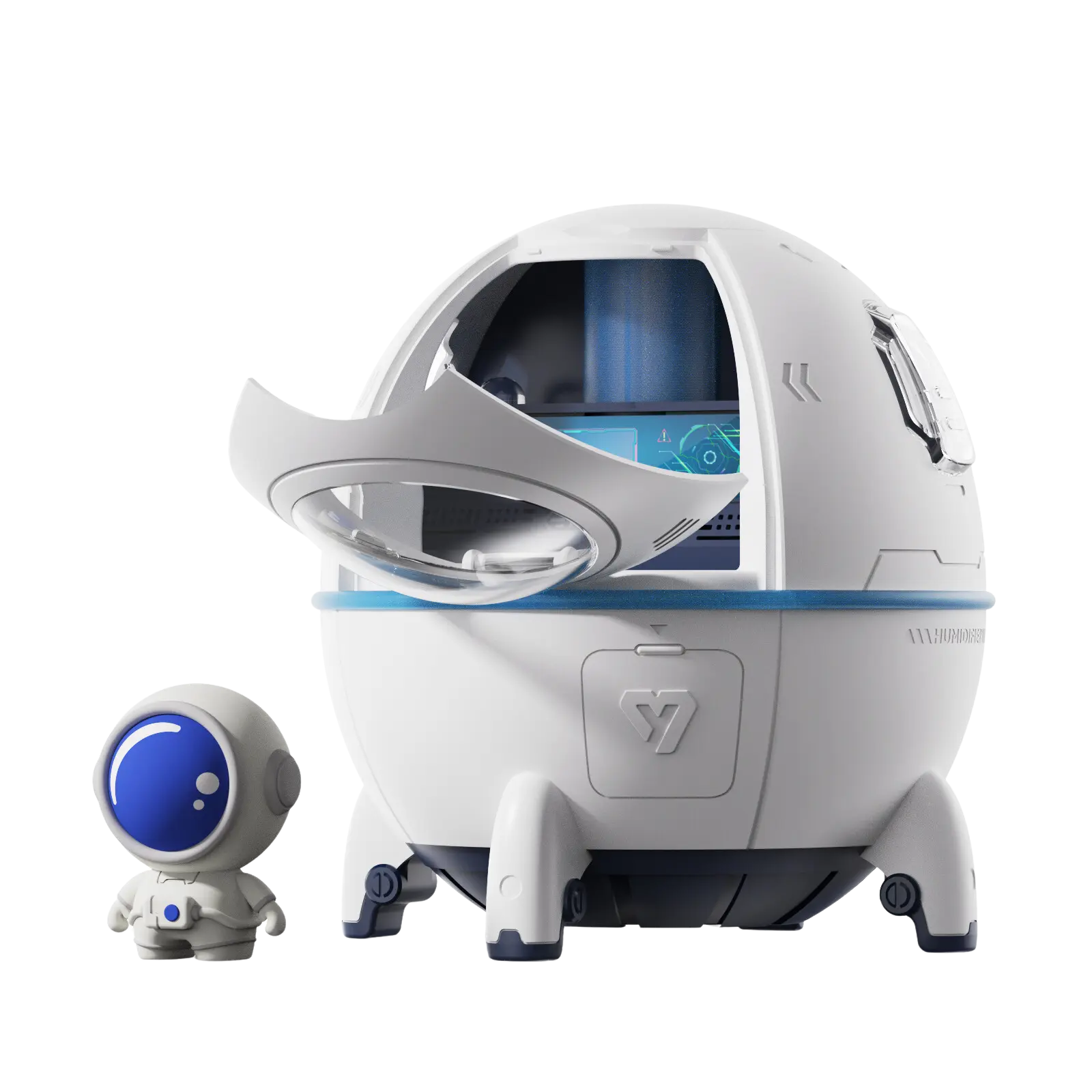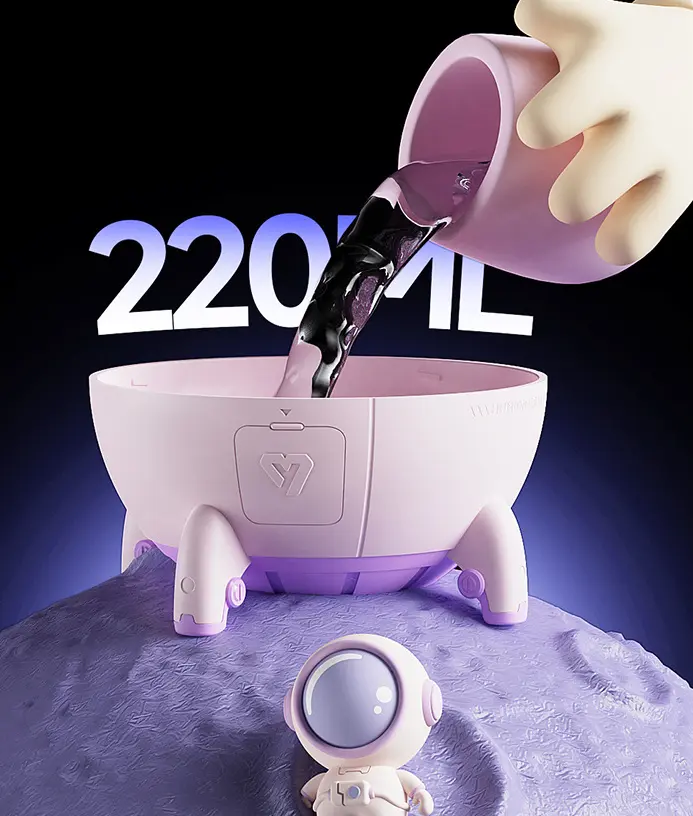 Long time use, long time comfort
With a water capacity of 220mL (7.44 ounces) and a spray volume of approximately 40mL (1.35 ounces) per hour, this humidifier provides long-lasting mist for continuous comfort. The atomizer frequency of 108Hz ensures optimal performance, dispersing the water into fine particles that effectively moisturize the air.
Unleash your inner space explorer and embrace the cosmic comfort provided by our Spaceship Electric Humidifier. Experience the benefits of aromatherapy, revel in the soothing mist, and let the captivating lights and adorable astronaut companion transport you to a world of serenity and relaxation.