Description
This Dino will keep your nights mosquito-free (-ω-) zzZ 
Introducing George The Dinosaur ® Bug Zapper. The cutest mosquito-killer in the market. 
Having problems to sleep at night? Mosquitoes and other bugs won't let you in peace? Time for revenge, don't you think? (=`ω´=) With the top-notch technology of mosquito killers, George will take care of them and keep you room clean and tidy. They are also super cute! (✯◡✯)
It can also work as a soft-light lamp ʕ •̀ o •́ ʔ. Keep the ultraviolet light in the dark to have a smooth and fascinating ghost-free room. (*・ω・)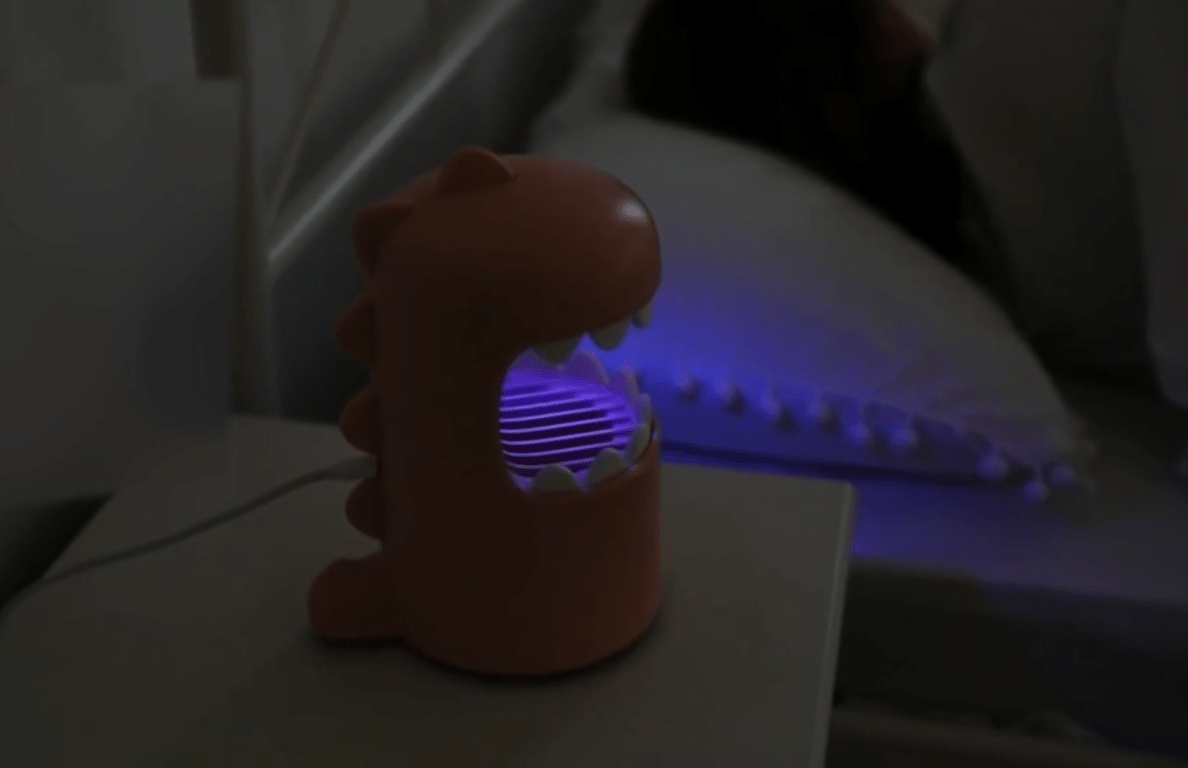 Features:
✨ Made of high-quality materials, eco-friendly, no odor and non-toxic.
💡 Photocatalytic ultraviolet light attracts mosquitoes and zaps them.
🔋 Noise free and eco-friendly.
🤝 Free risk purchase. All of our products are covered by our buyer protection policy.
😊 Exquisite workmanship, long service life. Made with love. 💗
Gift something cute and useful!
Our Lamp collection is both kawaii and super practical. Invite the new kawaii characteristics of technology into your home and enjoy both aesthetics and functionality! ヽ(*・ω・)ノ