Description
The best socks for food-loving people
These new creative socks not only show your love for food… they also make you cute! ʕ •̀ ω •́ ʔ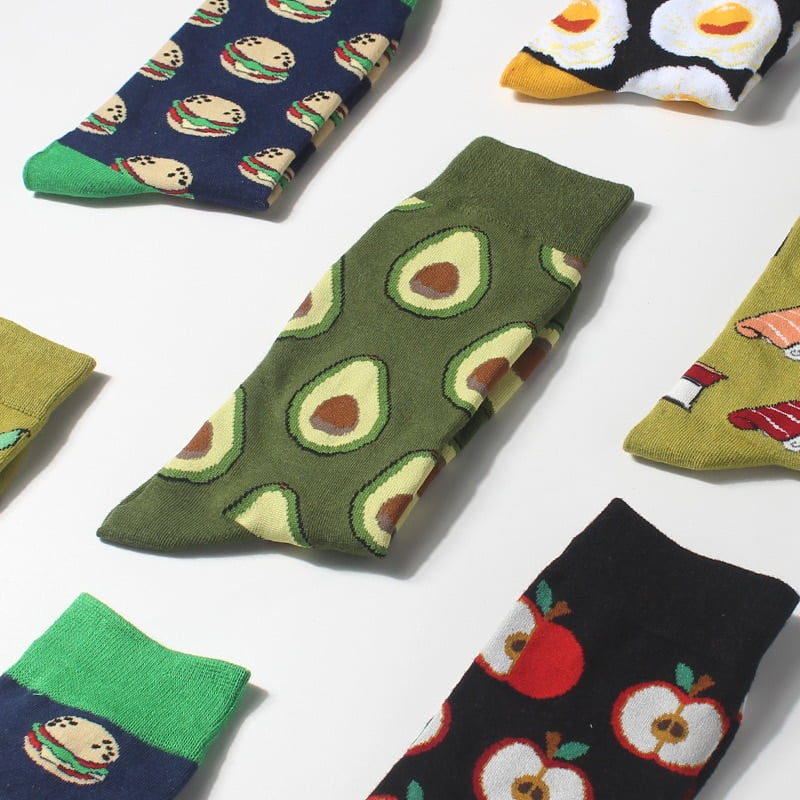 Hey there Fashionistas 💅
We at KawaiiSale like to dress fashionably 💃but also extremely cute (✿◠‿◠). That why we brought to you these special Food Desing socks! Made of the softest cotton for your comfiness.
Why Food Sock is for you:
⛄ calf-high warmth- Why settle for the calf when you can feel warm and comfy all the way up to the calf. There is nothing better than cute socks!
😀 Funny Desing- Inspired by the retro look of old pattern designs, The food sock is simple but funny.
💗 Cozy home wear- You can now go about your home feeling elegant and cozy!
🐏100% Cotton- Soft, fresh, and flexible, in The Food Sock you'll feel cute funny, and comfortable when cozied up at home!
Add it to your wardrobe!
Our clothing collection is specially selected to increase your cute wardrobe! Either you use it for cosplay or you just want to look kawaii, you can be sure that we selected the cutest clothing around! (。◕‿◕。). It is also a perfect gift for your loved ones on any special occasion you can think of! 🥰🎁 Surprise them with a special gift today and enjoy their smiles while you give them your gifts. \(*^▽^*)/