Description
It's not a long face…
In fact our cute Roger the Yellow Ducky has a charming expression and it's ready to console the hearts of many. This duck features a captivating frown expression that somehow manages to radiate a heartwarming smile, capturing the essence of cute contradictions.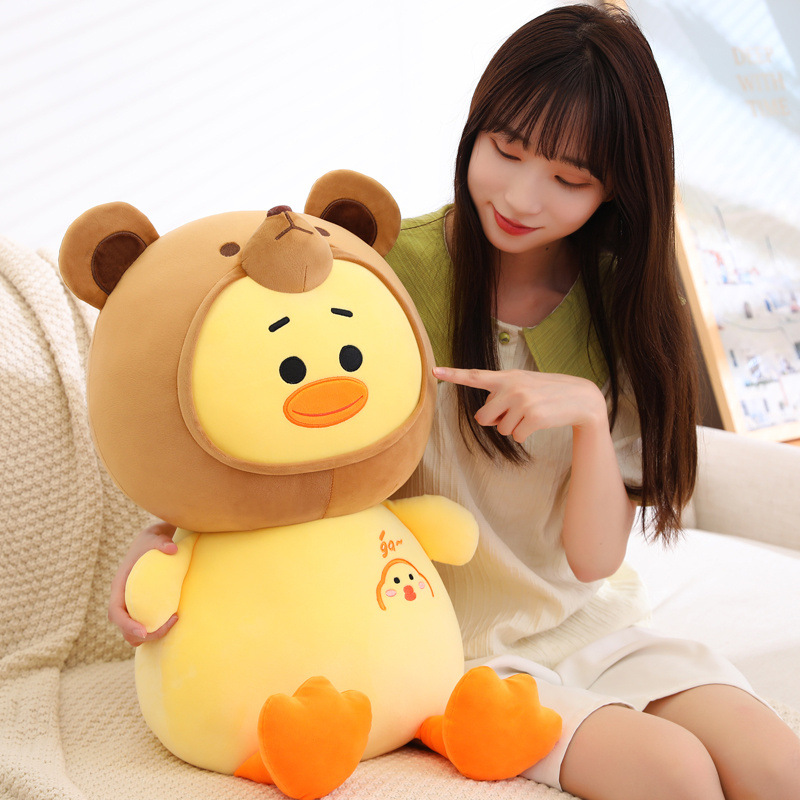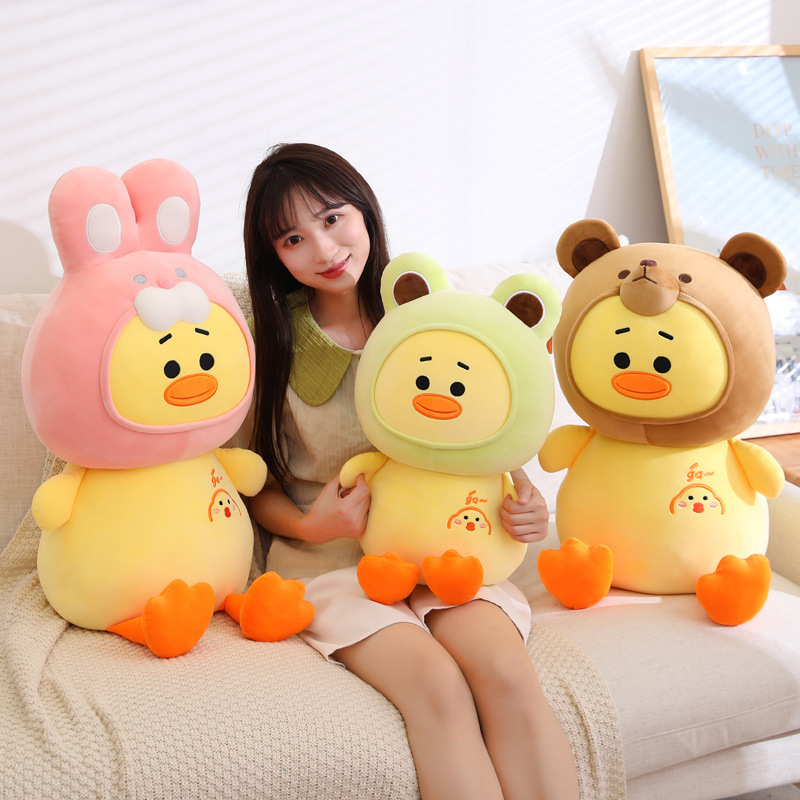 He's different. He is unique.
With its distinct flat bill, this duck stands out from the flock, adding an endearing touch to its overall appearance. But what truly sets this plushie apart are its interchangeable hats. Choose from a bunny, bear, or frog hat to customize the duck's style and personality. Each hat adds its own playful charm, allowing you to create different looks for different moods.
ǵa~ it means I love you in ducklinglish
As you hold this yellow sitting duck, you'll notice a cute inscription on its tummy, serving as a reminder of the joy and happiness it brings. It's a heartfelt detail that adds an extra layer of sweetness to this already delightful plushie.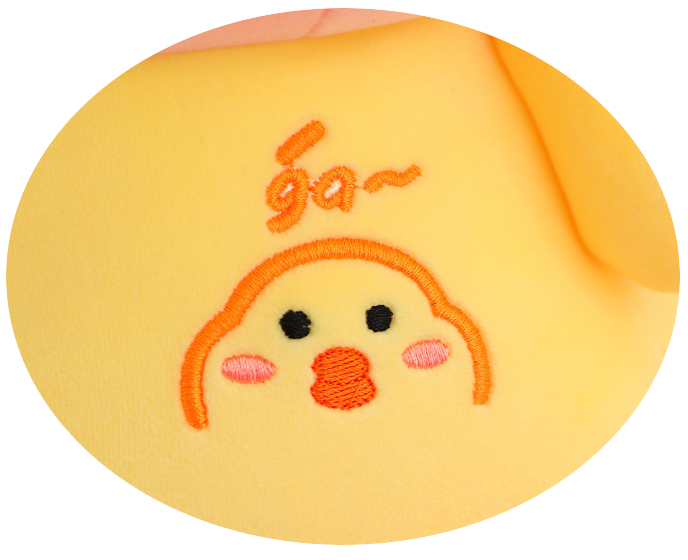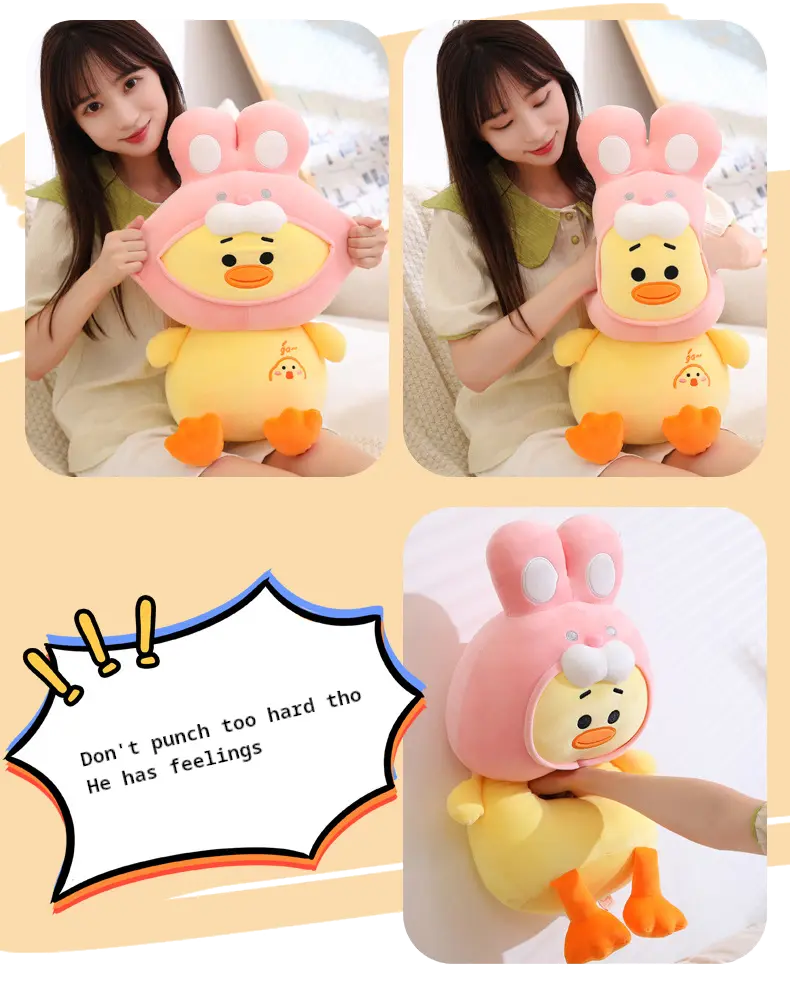 He can stand you in your worst too!
Crafted with meticulous attention to detail and made from high-quality materials, this sitting duck plushie is not only irresistibly adorable but also durable and huggable… and punchable. Its soft and velvety texture invites endless cuddles and makes it a perfect companion for both children and adults.
Whether you're seeking an addition to your plushie collection, a comforting friend during bedtime, or a cheerful decor piece for your room, Roger is the duck for the job.