Description
Big cheeks, big heart~
Meet Puffy, the adorable Big Cheek Rabbit Plushie that will capture your heart with its irresistible charm. With its endearing features and cuddly nature, Puffy is here to bring sweetness and delight to your life.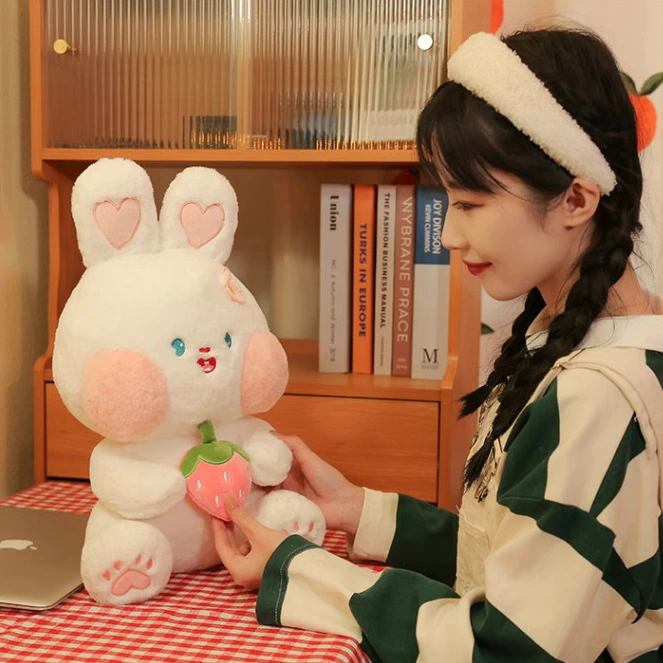 Adorable and huggable
Puffy's soft and plush fur is perfect for snuggling and hugging, providing a comforting touch that will make you feel warm and loved. This big cheek rabbit boasts an enchanting design, featuring embroidered hearts in its ears that add a touch of sweetness and playfulness. Holding a delightful strawberry in its hands, Puffy is ready to embark on countless imaginative adventures with you.
Made with love, to be gifted with love
Crafted with attention to detail, this plushie is made with high-quality materials to ensure its durability and longevity. The exquisite embroidery work showcases the intricate hearts in Puffy's ears, adding a charming aesthetic to its overall appearance. Its large size makes it perfect for hugging and cuddling, creating moments of joy and comfort.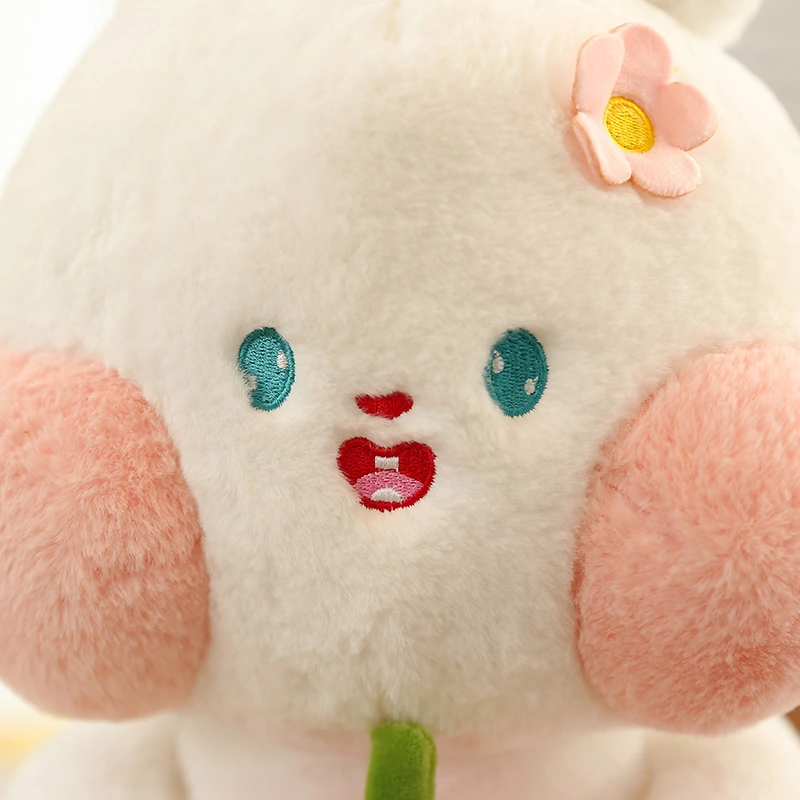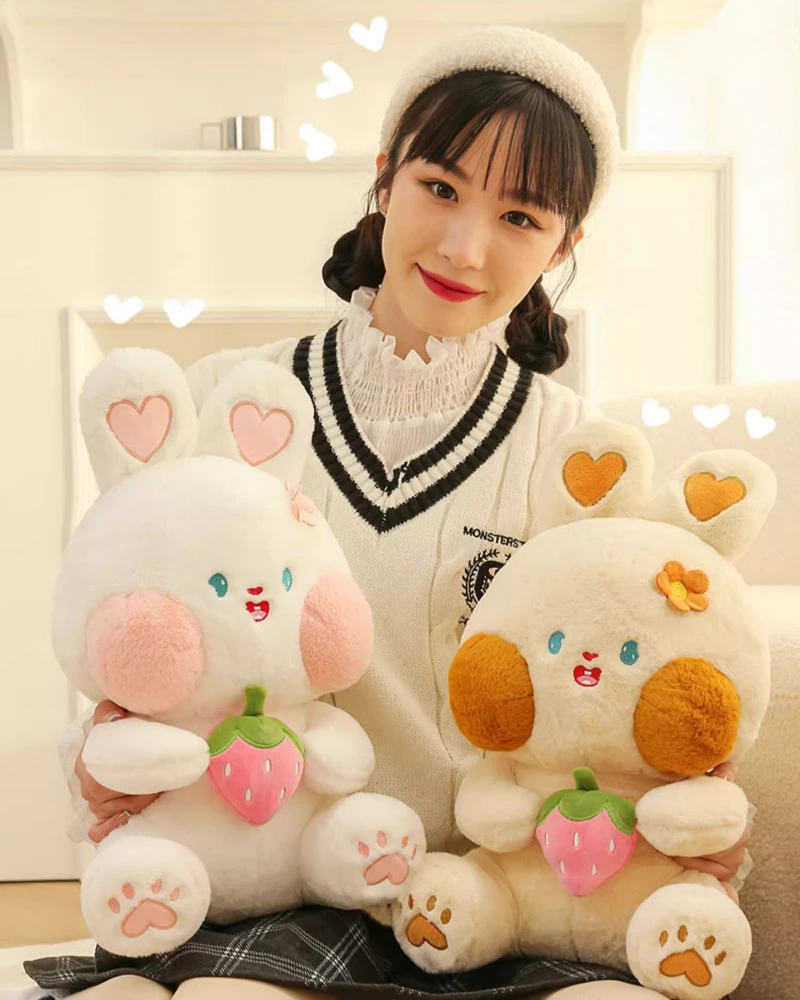 Puffy is ready to settle down
Puffy is not just a plushie; it's a companion that will brighten your day and bring a smile to your face. Whether you're looking for a loyal friend, a cute décor piece, or a gift for someone special, Puffy is sure to become a cherished companion in any setting. Let its soft presence and lovable features fill your life with happiness and warmth.
Let Puffy become a cherished part of your life, brightening your days with its lovable presence and bringing smiles to your face. Whether displayed as an eye-catching décor piece or given as a thoughtful gift, Puffy is guaranteed to elicit joy and create memories that will last a lifetime. So, embrace the irresistible charm of Puffy, the Big Cheek Rabbit Plushie, and let its sweetness fill your world with delight.