Description
Meet Cotton /(・ω・)\
The charming kawaii hatted bunny plushie that's all set to embark on thrilling adventures with you! Cotton only needs his collection of delightful hats and bags to be ready for a marvelous journey.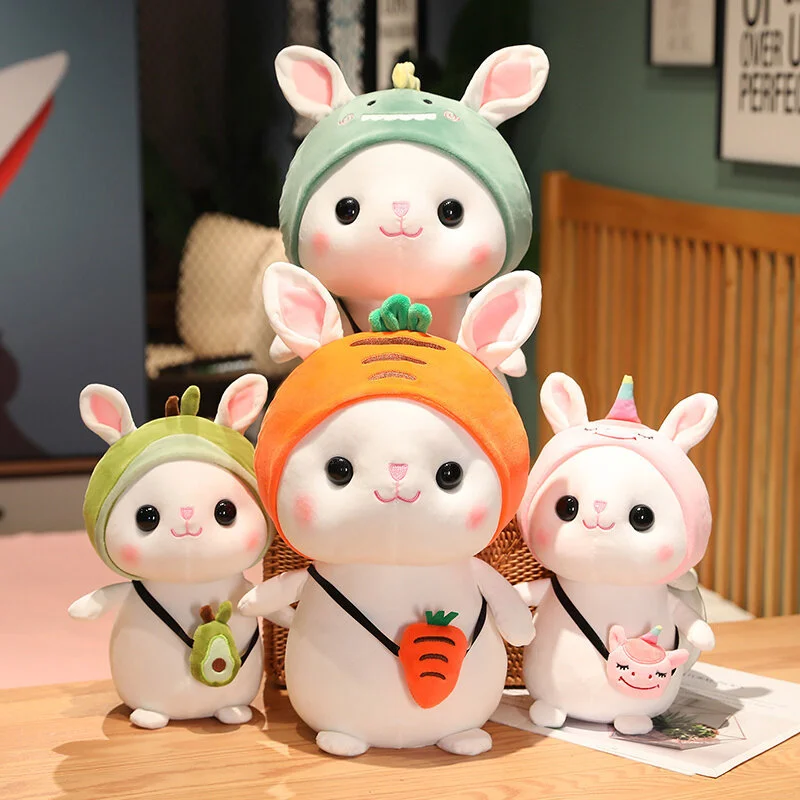 Ready for trouble
With its fluffy white fur and irresistible charm, Cotton is the perfect companion for every kawaii enthusiast and adventure seeker. This small rabbit plushie is soft to the touch, providing endless cuddles and comfort as you venture into your wildest dreams.
Many to choose from!
Cotton's wardrobe of hats and bags is nothing short of delightful. On one day, Cotton may be wearing an adorable Avocado hat. On another, it transforms into a cheerful Carrot. Cotton can also turn into a fearless Green Dinosaur and when the sun shines bright, Cotton takes on the form of a cheerful Sunflower, spreading rays of joy wherever it goes. And let's not forget the most enchanting style of all – Cotton becomes a magical Unicorn, galloping through a world of fantasy and enchantment. Together, you'll soar beyond the clouds and create your own fairy tales.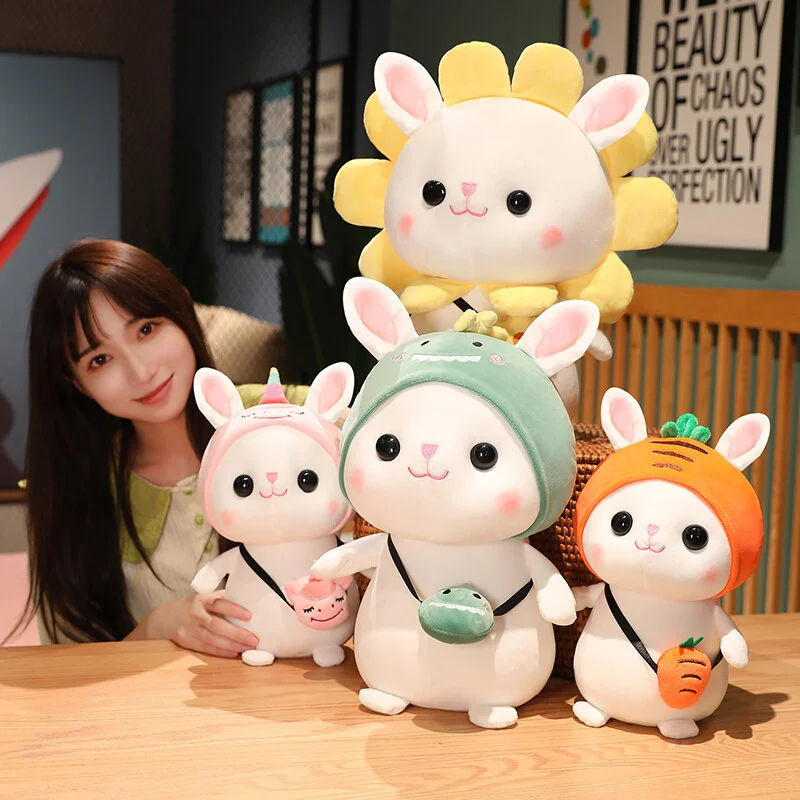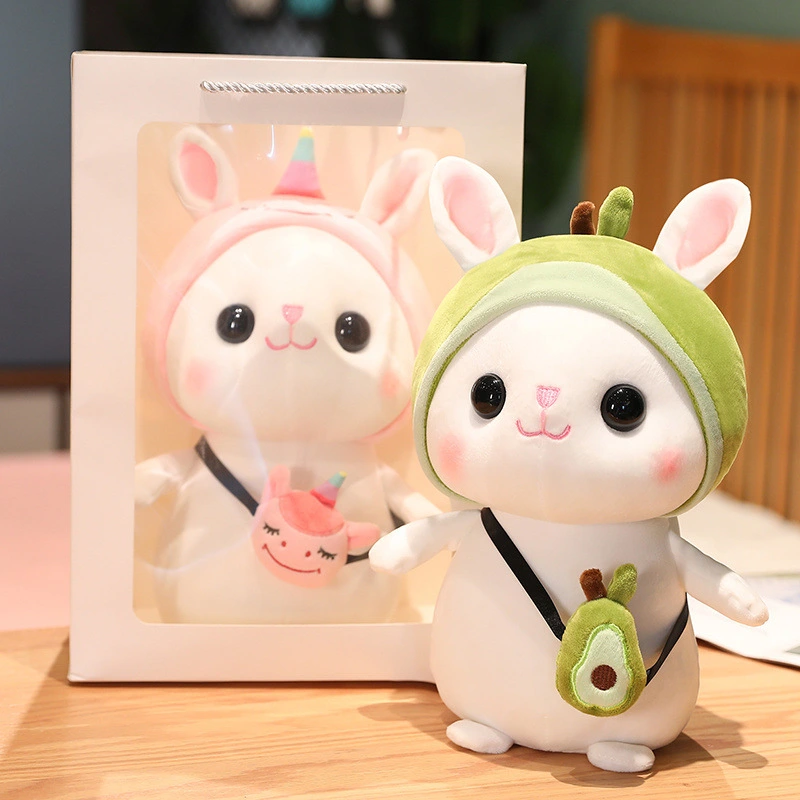 A perfect gift
Cotton is not just a plushie; it's a vessel of imagination, creativity, and endless fun. Gift Cotton to your friends or loved ones, and witness their faces light up with joy and wonder. Whether it's a birthday surprise, a thank-you gift, or a token of appreciation, Cotton is sure to capture hearts and inspire smiles.
So, are you ready to meet Cotton – your adorable adventure buddy with an Avocado, Carrot, Dinosaur, Sunflower, and Unicorn twist? Embrace the magic, embrace the whimsy, and embark on delightful escapades with this lovable white rabbit plushie by your side.