Description
Say hi to Molly!
Molly the The Little Flower Duck is the best white duck plushie in our collection! She's ready to waddle into your heart and brighten your day! With her little flower backpack and adorable hat, Molly is the perfect companion for all your adventures. ≧▽≦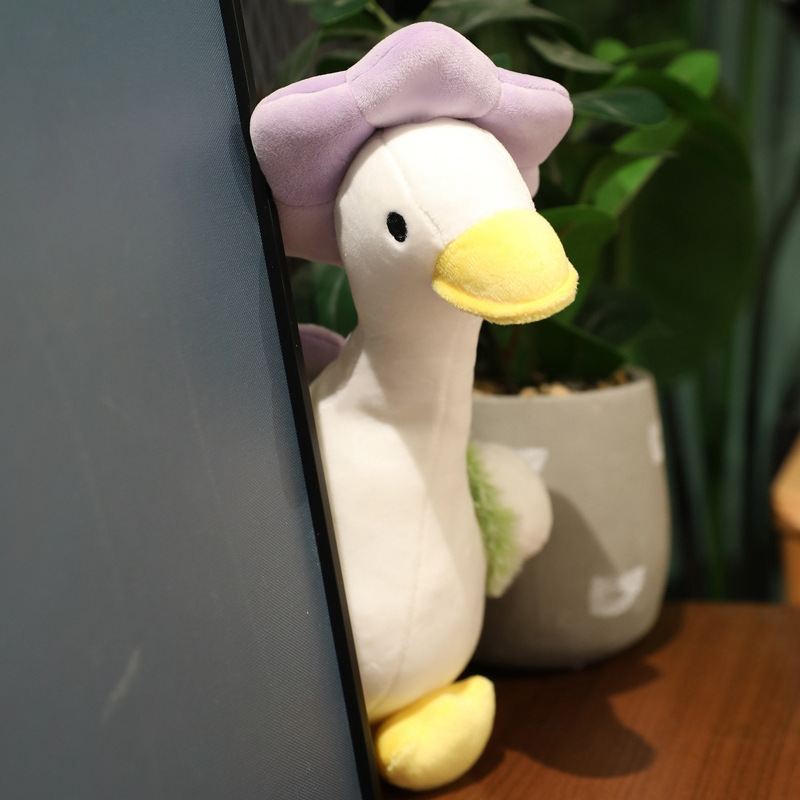 Ready for adventure
Her soft, snowy-white feathers are as huggable as they come, providing endless cuddles and comfort whenever you need it. But what sets Molly apart is her sense of style and adventure, carrying her cute flower backpack as she goes. And let's not forget Molly's fashionable hat. With its unique design and playful charm, it's like the cherry on top of an already delightful duck.
Excellent quality for excellent bed time stories
Picture yourself exploring new horizons with Molly by your side. Whether it's a trek through the woods, a picnic in the park, or a day at the beach, Molly's cheerful presence makes every moment memorable. She's always up for a new adventure, and she'll encourage you to discover the beauty of the world around you.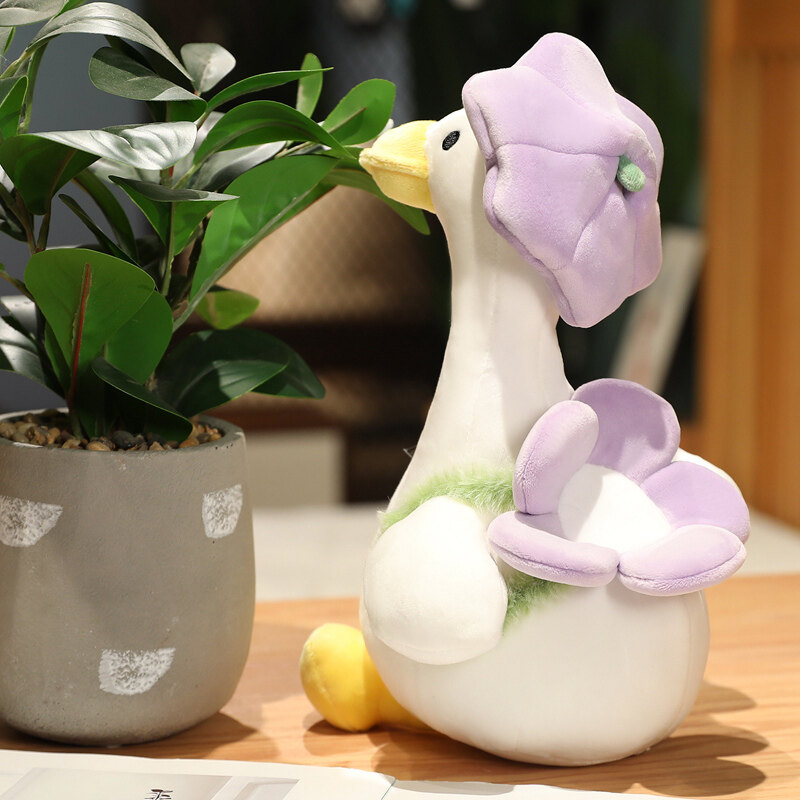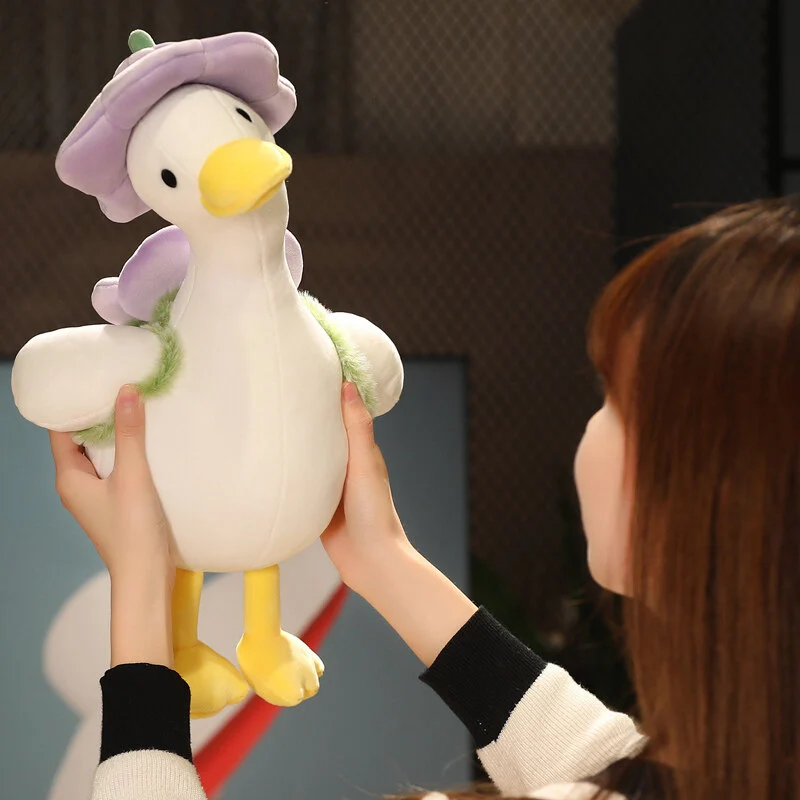 The perfect gift for your loved ones
Consider Molly as a delightful gift for friends or loved ones. Her quirky charm and adventurous spirit make her a unique and heartwarming present. Give the gift of smiles, cuddles, and imaginative exploration with Molly, the Little Flower Duck plushie with a flower backpack and hat.
So, are you ready to welcome Molly into your life? Embrace the kawaii, embrace the adventure, and let this charming duck plushie brighten your world with her floral backpack and cute hat.