Description
Pollo 👍
Prepare to be greeted by the fattest chicken you've seen. This fat chicken is as soft as a marshmallow, ready to squish and cuddle till you explode. Its brown feathers and plump body make it the epitome of chonkiness, perfect for all the chonk simps out there.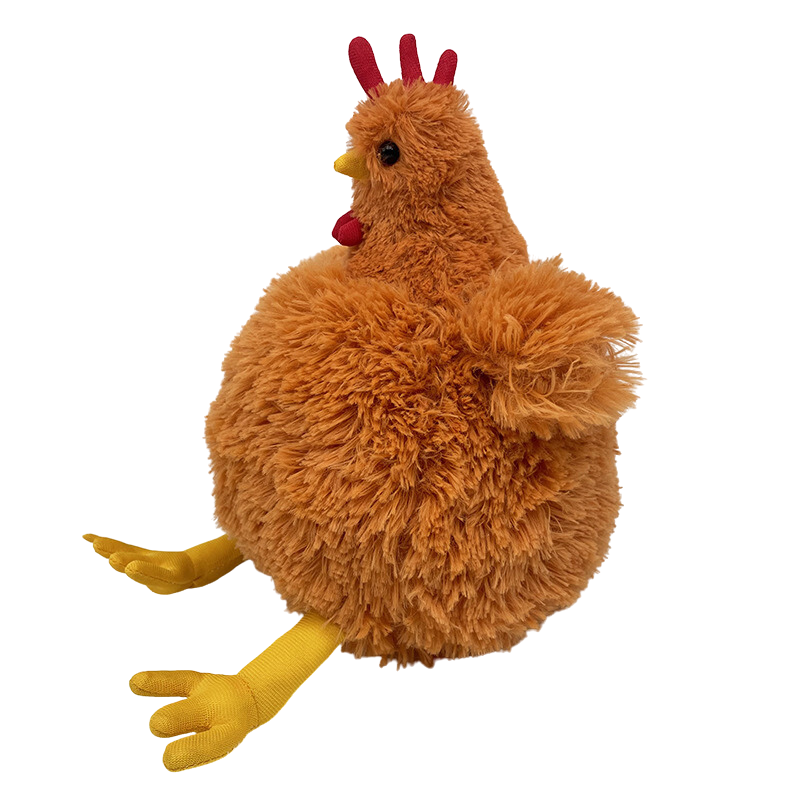 This chicken is not just your ordinary stuffed animal. It's a master of all sort of chonkiness. You may not be able to eat it (you could try tho) but just staring in his absolute roundness might be leave in absolute awe for several minutes. The spell might last for even a few weeks. It is said you can bite it too and it tastes like chicken. I can't verify that but my dog has lent me his seal of approval.
It has its own fanfic
Once upon a time in a picturesque countryside, there was a big fat chicken. As the moon shone overhead, a group of mischievous magical beings decided to pay a visit. They seemed to play a role in a modest world chaos to bring laughter to the world.
With a flick of their hands and a chorus of nyas, they turned the fat chicken into a massive plushie.
The next morning, the farmers came to tend to their flock and they
were greeted by
an extraordinary sight. The once dirty farm was now a gigantic plushie wonderland. The farmers stared in disbelief and
maybe
got scared I don't know.
Word of the transformed chicken spread, attracting visitors from afar. The chickens, now plush toys, reveled in their newfound celebrity status. They were no longer worried about being roasted, fried, stir-fried, or turned into nuggets, shawarma, enchiladas, pollo a la brasa, tikka masala, chicken pot pie, piccata, teriyaki…
Of course those magical beings were our mascots, that's why we have them on sale here. Heh, those round fellas.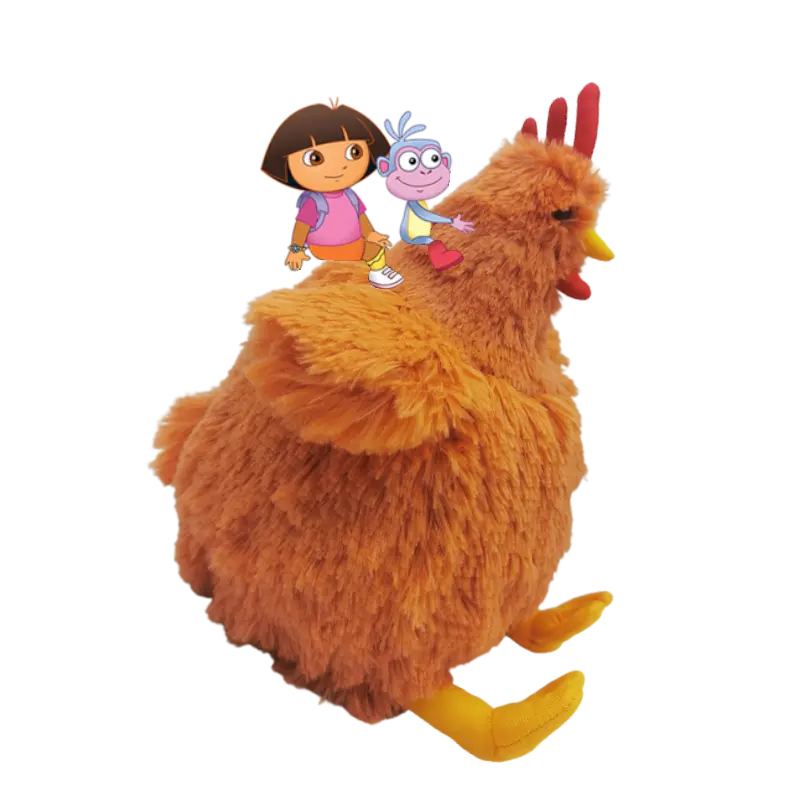 The best cock you'll ever have
Each chicken is at least 9 inches long 
which its plenty for such activities as sleeping with it in your comfy bed, staring at it for some reason, riding it, uhh, playing chess with it, dueling with yu-gi-oh cards, watching netflix and some other activities you will do with it. You do you.
What are you waiting for.
Buy this.