Description
Feeling adorable? (◕‿◕✿)
These super kawaii bunny ears-hat will keep you cute and funny in the outdoors or at home! These super adorable bunny ears will be a great addition to your kawaii collection! ヾ(@⌒▽⌒@)ノ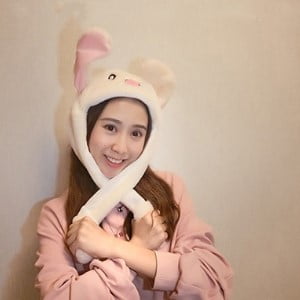 Squeeze the rabbit's hand and watch her ears move up and down!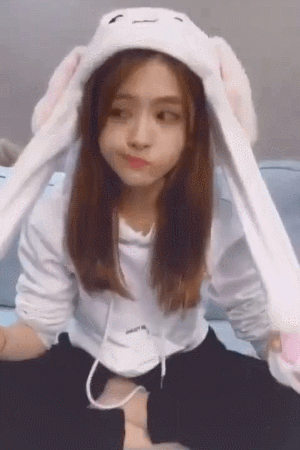 The secret of any outing that attracts people's attention, you must be the most charming one when you wear this cute bunny rabbit ear moving jumping hat in cosplay or Christmas party!( ´∀`)☆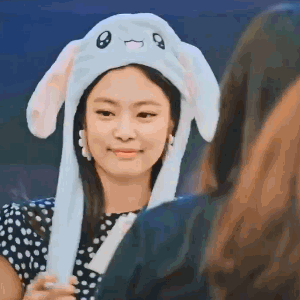 Hey there ulzzang people ´ ▽ ` )ノ
We at KawaiiSale like to dress fashionably 💃but also extremely cute (✿◠‿◠). That why we brought to you this special and super cute bunny hat! Made of really soft plush for your comfiness and cuteness. Bunnies are adorable and so are you (づ。◕‿‿◕。)づ. So give yourself a special hat today!
Features:
⛄ This adorable hat keeps you warm in cold winter.
🎉 There are two buttons in each paw to control each ear. Lots of fun awaits you!
❄The paws can be tied together under the chin to make a warm furry hug around your face and keep you warm.
🐰 Cute animal-themed design, perfect for fancy dress party, cosplay, costume, Halloween, and Christmas.
🎁 A wonderful Halloween/Christmas/Birthday/Holiday gift for yourself, friends, and families.
😊 Excellent workmanship, long service life. Made with love. 💗

Add it to your wardrobe!
Our clothing collection is specially selected to increase your cute wardrobe! Either you use it for cosplay or you just want to look kawaii, you can be sure that we selected the cutest clothing around! (。◕‿◕。). It is also a perfect gift for your loved ones on any special occasion you can think of! 🥰🎁 Surprise them with a special gift today and enjoy their smiles while you give them your gifts. \(*^▽^*)/