Description
Stay cozy and stylish with our versatile winter hat, scarf, and gloves combo!
This multifunctional accessory is made of soft and luxurious cashmere, providing ultimate warmth and comfort during the chilly season. Featuring adorable bear ears, it adds a touch of cuteness to your winter wardrobe.
With the tips of the scarf cleverly designed as gloves, you no longer have to worry about cold fingers on those frosty days. And if you need to take off the hat or scarf temporarily, simply connect them together and wear them as a stylish accessory.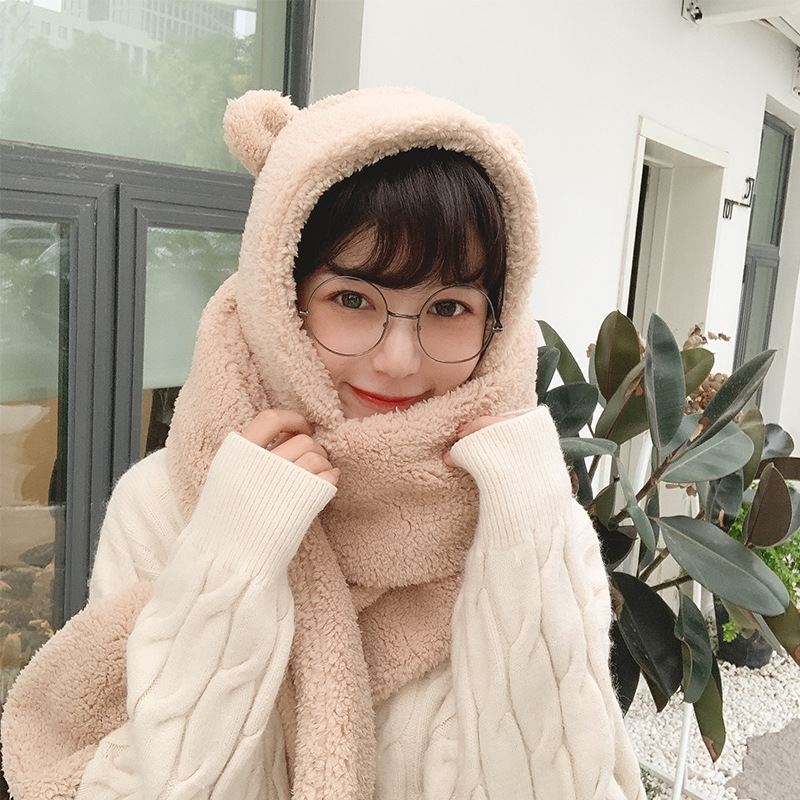 Features:
🐐 Made of high-quality cashmere material for superior softness and warmth
🐻 Features cute bear ears for a playful and adorable touch
❄️ Includes scarf with gloves for added convenience and warmth
🧣 Can be worn as a hat, scarf, gloves or a combination of them all
🎁 One size fits most for easy gift giving
Don't fret and be cozy! Get your hats now \(≧▽≦)/